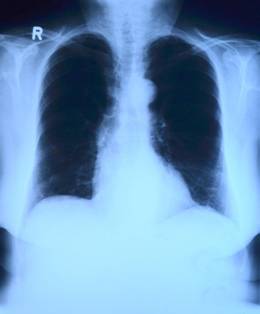 A Minnesota-based company announced that its targeted lung denervation system designed to help patients suffering from chronic obstructive pulmonary disease (COPD) has been designated as a breakthrough device by the U.S. Food and Drug Administration.
The AIRFLOW-3 system from Nuvaira Inc. is designed to reduce moderate to severe COPD for patients on optimal medical care. It is a targeted lung denervation system that involves a catheter-based bronchoscopic procedure to disrupt pulmonary nerve input to the lung and reduce clinical consequences of neural hyperactivity. Once in place, the catheter delivers radiofrequency energy to the nerves located on the outside of the airways.The breakthrough device designation came after the FDA reviewed the safety data the first 50 patients enrolled in the AIRFLOW-3 pivotal clinical trial and subsequently granted full investigational device exemption approval to proceed with the full 400-patient study. The trial was approved by the Centers for Medicare and Medicaid Services in April for purposes of Medicare coverage.
"We support our global pulmonary thought leaders who are working hard to ensure patient access to routine care and to important clinical trials like AIRFLOW-3," said Dr. Dennis Wahr, CEO of Nuvaira, "while simultaneously adapting to the new reality of COVID-19."
With both the designation and CMS approval in place, the AIRFLOW-3 pivotal trial is now enrolling participants with COPD aged 40 to 78 years. Participants will be randomly assigned to targeted lung denervation plus optimal medical care or a sham procedure with optimal medical care only.
Read the full story here.