Findings from a trial published in Lancet Respiratory Medicine discusses the discoveries of Fevipiprant, the newest pill in 20 years that reduces the symptoms of asthma. The pill is shown to provide instant relief to patients and it has, "actually started to repair the lining of their airways."
An 80 percent reduction in inflammation has been documented in patients with moderate-to-severe asthma who take two pills per day.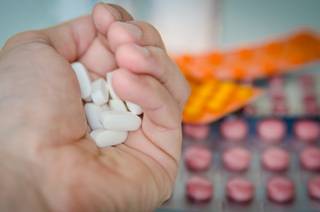 "This research shows massive promise and should be greeted with cautious optimism," said Samantha Walker of Asthma UK. "The possibility of taking a pill instead of using an inhaler will be a very welcome one among the 5.4 million people in the UK with asthma."
Fevipiprant was tested by researchers from Leicester University and has just passed the phase-lll trial. This indicates that the drug has passed trials that asses the safety and severe side effects of the pill as well as short-term results.
The effects of the drug, "were tested via a series of breathing tests, airway tissue samples, and CT scans of the chest, but one of the main aims of the trial was to observe the effect of Fevipiprant on the patients' airway inflammation." This is done by measuring the sputum eosinophil count, or measuring for inflammation.
"The rate in people with moderate-to-severe asthma taking [Fevipiprant] was reduced from an average of 5.4 percent to 1.1 percent over 12 weeks," Fevipiprant researchers said.
The researchers also claimed that the effects of the drug, along with research that supports the repair of damaged airway tissue, could have significant impacts on severe asthma patients. This drug could allow these patients to discontinue the use of strong medications used to help manage their disease.
"I'm really excited by this because this is the first treatment that I'm aware of that has been able to show effects across the board," lead researcher Chris Brightling said. Brighling claims that the drug should be on the market within three years' time.