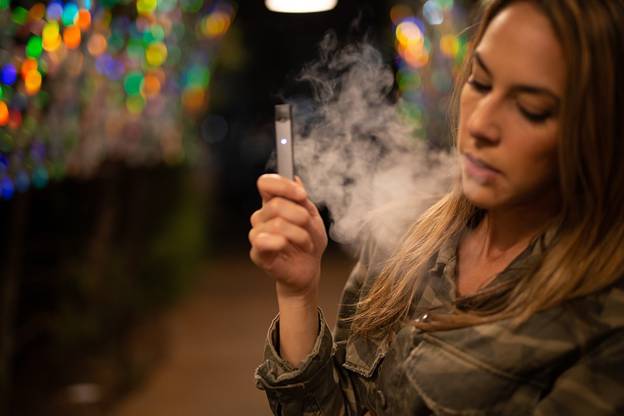 Deaths related to tobacco use are at the top the worldwide list of preventable deaths. Unfortunately, while rates of adolescent smoking have declined over the years, 4.9 million middle and high school students still reported using tobacco in 2018, according to the U.S. Department of Health and Human Services.
A new study in JAMA Pediatrics focused on factors driving adolescent smoking. According to study author Kevin Gray, M.D., a psychiatry and behavioral sciences professor and physician at the Medical University of South Carolina, one of the critical differences in treating adolescents is the pressure surrounding their smoking habit.
Adolescents are more likely than adults to start using addictive substances, and they are more likely to do something risky without considering the long-term consequences. Gray points to peer influence as a primary culprit, as adolescents are more likely to be influenced and pressured by their peers, and they're more likely to try new things.
Chantix, a popular pharmacotherapy for smokers looking to quit, is effective in adults but has not been examined as a smoking cessation tool for adolescents. In Grey's study, participants were treated with Chantix in conjunction with therapy over 12 weeks to determine the drug's efficacy. At the end of 12 weeks, there was no significant difference between the placebo group and the treatment group in terms of end-of-treatment smoking abstinence. However, upon follow-up, those in the Chantix group were less likely to have relapsed.
This study showed that the drug affects smoking cessation in adolescents differently than in adults and may not be an effective treatment on its own. Overall rates of quitting were lower in these trials than in previous adult trials.
Participant motivation may play a role. The desire to quit changes over time, especially in adolescence, but medication alone likely won't work as well for adolescents as pairing medication with therapy and behavioral treatments.
"We want to match our treatments to the needs of adolescents," said Gray. "And part of that is truly understanding where adolescents are with smoking and designing treatments around that."
For more detail about the study, visit News Medical.