Findings from a new study from the May/June issue of Annals of Family Medicine discusses the Ottawa Model for Smoking Cessation's (OMSC) success, "in increasing rates of tobacco cessation treatment delivery," when used in primary care practices. The study was conducted by 481 clinicians in 32 primary care practices in Ontario, Canada, with 3,870 participants.
The OMSC utilizes the three A's model: "Ask (identify smoking status), Advise (counsel patients to quit smoking) and Act (assist with cessation)." The study revealed that there was an increase of delivery rates of the three A's. "(Ask: from 55 percent to 71 percent; Advise: from 46 percent to 64 percent; Act: from 35 percent to 54 percent)."
Researchers also discovered that implementing over eight of the 10 OMSC best practices correlated with the increased delivery rates of the three A's. This signified the importance of solely using the implementation model.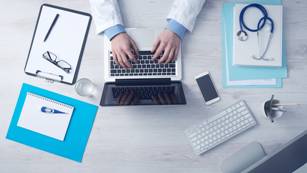 The study also revealed that physicians may not be fully utilizing opportunities to screen their patients for tobacco use, as clinicians tended to discuss tobacco use more often during period exams.
Lead study author, Sophia Papadakis, Ph.D., explains that, "the involvement of non-physician staff in a team approach to smoking cessation as well as use of electronic medical record prompts are two of the intervention strategies that appear to be important."
Additionally, the study found evidence, "multicomponent tobacco cessation interventions are effective in primary care settings."
The OMSC was created in the early 2000's and included 21 hospitals in the Ottawa region and is now being used in 68 Ontario hospitals. The model is structured after the University of Ottawa Heart Institute's approach to, "to document the smoking status of all admitted cardiovascular patients and ensure 98 percent of hospitalized patients who smoke receive bedside smoking cessation interventions from staff and follow up after they are discharged."
Papadakis and her team also identified key barriers that impact physicians' abilities to administer evidence-based tobacco cessation treatment, which include time, confidence and understanding.
The Ask and Act tobaccos cessation program is provided to family physicians by the AAFP. This program, "encourages family physicians to ask all patients about tobacco use and then act to help them quit." A toolkit was also created for family physicians and their patients to provide information about tobacco and nicotine cessation resources.
Through current research, Papadakis continues to make improvements of the OMSC intervention program in hopes to lower the usage of tobacco.
Click Here to Access the Full Article from American Academy of Family Physicians