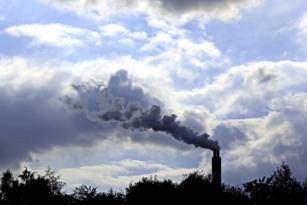 A study released in August revealed information on the implications of air quality in Southern California. The study was conducted by the American Thoracic Society, "a group of health-care professionals that focuses on understanding pulmonary diseases, critical illnesses and sleep-related breathing disorders", and New York University's Marron Institute of Urban Management.
It is believed that Southern California's poor air quality results in hundreds of deaths each year. This is due to the fact that pollution levels in this area surpass safety levels.
Areas with high mortality rates related to air pollution include:
Riverside-San Bernardino-Ontario metropolitan area: 808 deaths per year (highest in nation)
Los Angeles-Long Beach-Glendale area: 619 deaths per year
Santa Ana-Irvine: 64 deaths per year
Throughout the United States, air pollution-related deaths reach nearly 9,330 per year. This rate is, "comparable to the number of lives lost annually to drunken driving."
The data that was used for the study was based on air pollution rates, "for both fine particle and ozone levels in U.S. metropolitan areas recorded in 2011, 2012 and 2013."
An electronic analysis was used to estimate the rates of deaths and illnesses that considered the link between epidemiological studies and the health effects related to air pollution exposure. The researchers claimed that the results found are conservative as they did not include cancer-related deaths or deaths related to chronic illnesses in their study.
The website, www.HealthoftheAir.org, was also created by the researchers. The site provides individuals with the opportunity to enter their zip code to receive information on the, "estimated number of deaths and illness in regions throughout the nation."
"Dr. Ahmet Baydur, a pulmonary expert and professor of clinical medicine at the University of Southern California's Keck School of Medicine," claimed that those who have the highest risk are individuals with lungs that have been damaged by smoking and those with conditions such as, "emphysema, chronic bronchitis, and severe asthma." People who use portable oxygen tanks for treatment are also at risk.
Badyur explains that air pollution results in inflammation, which causes, "mucus and swelling that blocks internal air passageways." This inflammation has the potential to trigger heart attacks. He also claims that cost of reducing air pollution, "is less than the cost for health care and lost productivity associated with bad air."
Click Here to Access the Full Article on Emergency Management