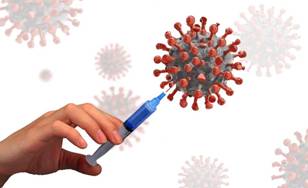 Research — including a recent study conducted by the Cleveland Clinic — has confirmed that people with chronic obstructive pulmonary disease (COPD) have a higher risk of severe illness from a COVID-19 infection. However, COPD sufferers will not be jumping to the top of any lists for receiving a COVID-19 vaccination.
The Advisory Committee of Immunization Practices, a federal committee in charge of prioritizing vaccines, placed healthcare workers and long-term care residents and staff on top of the vaccine list. The committee recommended that essential workers and people age 75 and older would be next. The committee's reasoning is that people with COPD have the option to stay home and quarantine during the pandemic.
Dr. David Mannino, Medical Director and Co-Founder of the COPD Foundation, agreed with the recommendation.
"Patients with COPD and other chronic diseases do not need to be out in public," he said. "They can isolate, have groceries delivered, visit their doctors via telephone or video call, etc. Essential workers have to be out in public — so they do not really have an option to stay isolated."
Though they may have to wait, people with COPD should receive a COVID-19 vaccination whenever they can, especially since the vaccine is safe for people with lung conditions and shouldn't disrupt any of their medications.