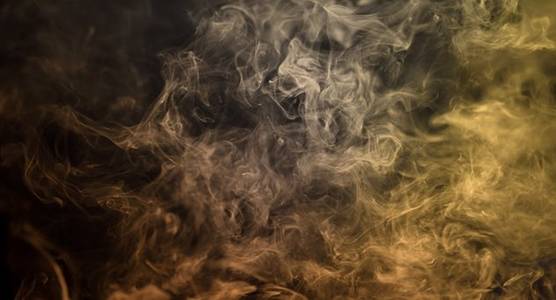 Although studies cannot definitively prove a link between the use of electronic cigarettes and asthma and chronic obstructive pulmonary disease (COPD), lung illnesses and deaths from vaping continue to make headlines—and two recent studies show potential evidence of the practice's long-term respiratory concerns.
The new studies connect the use of e-cigarettes to asthma and COPD, adding "to the body of evidence on the relationship between electronic cigarette use and lung conditions," said Dr. Albert Osei, a post-doctoral fellow at Johns Hopkins University School of Medicine in Baltimore, who was the lead author of a study published in the American Journal of Preventive Medicine.
The studies cannot prove a cause-and-effect link, but the results suggest that "further longitudinal studies" are required, he added.
E-cigarettes have been marketed for more than a decade as being less harmful than traditional tobacco cigarettes, and as a solution for helping people quit smoking. In 2016, they were used by nearly 11 million American adults.
Previous studies show that vapor may irritate airway cells, impair their ability to fight infection, and lead to the destruction of lung tissue. Other studies have shown that e-cigarette users are at significantly higher risk of chronic lung diseases, including asthma, bronchitis, emphysema, and COPD. Since January 7, 2020, there have been more than 2,600 illnesses and 57 deaths linked to vaping products with THC, the component in marijuana that produces a high.
Osei's study examined a database of more than 705,000 adults. About 65,000 smoked regular cigarettes and more than 25,000 smoked e-cigarettes. The average age was between 30 and 34 and more than 200,000 were previous smokers. Among the findings:
53,000 said they had COPD, chronic bronchitis, or emphysema

E-cigarette use was associated with 75% higher odds of COPD among those who had never smoked tobacco cigarettes

Daily e-cigarette users had a 2.6 times higher likelihood of COPD than people who never smoked cigarettes.
A second study – published in the journal BMC Pulmonary Medicine – had more than 400,000 adults who never smoked cigarettes. More than 34,000 had asthma; 3,100 people currently use e-cigarettes. Their average ages were 18 to 24. The risk of asthma was 39% higher in current e-cig users than in people who never vaped. The more they vaped, the higher their asthma odds.
Study author Osei pointed out that both combustible and e-cigarettes contain nicotine.
For more information about the study, visit Health 24.