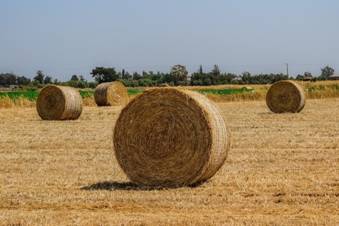 Based on the Center for Disease Control and Prevention's (CDC) Morbidity and Mortality Weekly Report, chronic obstructive pulmonary disease (COPD) appears to be more prevalent in "large rural areas compared with metropolitan areas."
Researchers analyzed data from the 2015 Behavioral Risk Factor Surveillance System, as well as information collected from Medicare hospital records and National Vital Statistics System death certificates. Outcomes revealed that 15.5 million adults had received a COPD diagnosis, as well as discovered COPD was the underlying cause for 335,000 Medicare hospitalizations and 150,350 deaths.
It was also determined that COPD, along with COPD-related Medicare hospitalizations and deaths "were significantly higher among people in rural areas" than individuals based in micropolitan or metropolitan areas of the country.
Through their analysis, researchers also found that counties in the United States with the highest quartiles of COPD were located in the nonmetropolitan areas of seven states: Alabama, Arkansas, Indiana, Kentucky, Mississippi, Tennessee, and West Virginia. Out of these states, "Arkansas, Mississippi, and West Virginia were also in the highest quartile for percentage of rural residents."
Researchers surmised that these rural populations had an increased risk of COPD due to the prevalence of individuals who smoked, an increased rate of individuals exposed to secondhand smoke and a lack of smoking cessation programs. These areas also had higher rates of residents who were uninsured or were from a lower socioeconomic status, which may have created challenges regarding limited access to "early diagnosis, treatment, and management of COPD." Additional barriers may have also stemmed from "cultural perceptions about seeking care, distance to travel for care, a lack of services available, and financial burden."
"Healthcare providers and community partners who serve rural residents can help adults with COPD increase access to and participation in healthcare interventions," said the authors. "Federal agencies are promoting collaborative and coordinated efforts to educate the public, providers, patients, and caregivers about COPD and improve the prevention, diagnosis, and treatment of COPD."