Archives

According to a Centers for Disease Control study, nearly 70 percent of current adult smokers have expressed interest in quitting. Additional studies, such as one published in British Medical Journal, have also demonstrated that individuals who have attempted to stop multiple times have a greater chance of quitting in the long-term. When attempting to stop smoking it is beneficial for individuals to consider the following aspects:
Understand the Reasons for Quitting
Individuals quit for a variety of reasons ranging from health to lifestyle to financial purposes. It's essential to understand the reason of motivation behind the decision to quit. For instance, if an individual is health conscious, it can strengthen their motivation to remember that smoking is "the leading cause of preventable disease and death in the United States," with a mortality rate of 480,000 per year.
Approach Oneself with Kindness
Smoking cessation can be a challenge due to the highly addictive nature of nicotine contained in cigarettes. Those who are addicted to the substance often experience withdrawal symptoms when attempting to stop. Although these symptoms make quitting a greater challenge, they are temporary and will dissipate over time. It's important to encourage oneself when attempting to quit, as it may take a few tries before achieving success.
Leverage Smoking Cessation Products
There are various smoking cessation products that can greatly aid in quitting, including nicotine replacement therapy (NRT) which provides controlled amounts of nicotine that help reduce withdrawal symptoms as well as cravings. The U.S. Food and Drug Administration (FDA) "has approved two types of prescription NRT products," including a nicotine nasal spray and an inhaler.
There are also three FDA-approved over-the-counter nicotine products available: gum, a transdermal patch and lozenges. Although each product varies in effectiveness, they have been shown to double the chances of successfully quitting.
Take Advantage of Other Free Resources
Those who are considering quitting, or have attempted in the past but failed, should take advantage of free resources that are available. The National Cancer Institute provides those attempting to quit with "text message programs that can send tips and encouraging words." A mobile app is also available that can track smoking triggers to help individuals learn to avoid them. Further, the National Cancer Institute has trained cessation coaches that can be contacted via online chats and phone to ensure individuals are empowered with an array of impactful tools.
Click Here to Access the Full Article on U.S. Food and Drug Administration
According to a recent press release distributed by the U.S. Food and Drug Administration (FDA), a two-year adult smoking cessation education campaign is "aimed at encouraging cigarette smokers to quit through messages of support that underscore the health benefits of quitting."
The "Every Try Counts" campaign is aimed at individuals 25-54 years of age who have unsuccessfully tried to quit smoking in the past year. Messages will be displayed in print, digital, radio and out-of-home ads. They will also be located "in and around gas stations and convenience stores – retail locations where smokers face a multitude of triggers and that typically feature cigarette advertisements."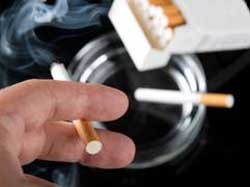 "Cigarette smoking remains the leading cause of preventable disease and death in the U.S.," said U.S. Surgeon General VADM Jerome M. Adams, M.D., M.P.H. "As Surgeon General, I believe sustained and comprehensive efforts, including the FDA's 'Every Try Counts' campaign, are critical to encouraging more Americans to quit smoking and preventing the harms associated with cigarette use."
"The 'Every Try Counts' campaign encourages smokers to rethink their next pack of cigarettes at the most critical of places — the point of sale. Tobacco companies have long used advertisements at convenience stores and gas stations to promote their products, and we plan to use that same space to embolden smokers to quit instead," said FDA Commissioner Scott Gottlieb, M.D.
Cigarette smoking leads to approximately 480,000 deaths annually in the U.S. alone. Although the rate of smoking among adults is declining, 15 percent of adults continue to smoke. Two-third of that population claim they would like to stop smoking. In 2015, over 55 percent of adult smokers attempted to quit, yet only 7 percent achieved success.
The campaign "seeks to celebrate each quit attempt as a positive step toward success because research shows those who have tried quitting before are more likely to try again, and those who have tried to quit multiple times have a higher likelihood of quitting for good." "Every Try Counts" will focus on placing ads in strategic locations at the point-of-sale, such as at the gas pump and areas in and around the retail environment including the front door and cash register. According to research, "in-store displays, and other tobacco advertisements can trigger unplanned cigarette purchases, making quitting more difficult." By placing ads in these locations, it will help to alleviate smokers' impulses to purchase cigarettes and, instead, facilitate another attempt at quitting.
The FDA and the National Institutes of Health's National Cancer Institute have also collaborated to develop EveryTryCounts.gov, a website that provides additional resources and tools to help with smoking cessation. The website features a free text message program that sends tips and offers words of encouragement." A mobile app is also available that tracks smoking triggers and trained coaches are accessible online or by phone.
Click Here to Access the Full Release on U.S. Food and Drug Administration
According to a recent study published in the Journal of General Internal Medicine, e-cigarettes do not benefit patients with chronic obstructive pulmonary disease (COPD) who are attempting to stop smoking or prevent nicotine-related health complications from occurring. Although e-cigarettes are increasingly popular, there are few studies highlighting the "long-term effects of vaping".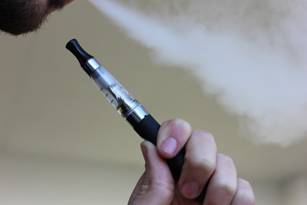 The study, "Electronic Use in U.S. Adults at Risk for or with COPD: Analysis from Two Observational Cohorts," was conducted by researchers at the University of North Carolina at Chapel Hill School of Medicine who gathered and analyzed data from two COPD-focused studies, the COPDGene study and SPIROMICS.
"We've seen a dramatic increase in the use of e-cigs in the United States, and it's unclear what the potential consequences are among smokers at-risk or with COPD," M. Bradley Drummond, MD, MHS, director of the Obstructive Lung Diseases Clinical and Translational Research Center at the UNC School of Medicine, said.
"But there is virtually no information available on older individuals at-risk or with COPD. So we've leveraged the data that has already been gathered from two existing COPD-focused [groups] as a way to begin to address this lack of information." Drummond added.
Overall, the goal of the study "was to determine the use pattern of e-cigarettes," as well as analyze any beneficial health effects resulting from the use of e-cigarettes among older adults with COPD or those with a high risk of developing it. Surprisingly, researchers discovered that substituting conventional cigarettes with e-cigarettes did not yield any benefits.
In fact, patients who reported to use both e-cigarettes and conventional cigarettes "had the worst outcome in the study." Drummond believes this stems from the fact that dual users consume more nicotine than those who solely smoke conventional cigarettes.
"We expected to see that folks who quit combustibles would have decreased symptoms because of their decreased tobacco use, but that wasn't the case." Drummond said. "Individuals who had tried e-cigarettes as a way to reduce their use of conventional cigarettes were actually less likely to reduce their use or quit combustible cigarettes than those who had never tried e-cigarettes."
According to a University of Michigan study, individuals who have a history of smoking and undergo endovascular aneurysm treatment are more likely to experience the recurrence of a brain aneurysm.
"There was an almost threefold increase of aneurysm recurrence for smokers," says senior author B. Gregory Thompson, M.D., a neurosurgeon at Michigan Medicine. "We must make a much more profound attempt to convince patients they have to stop smoking."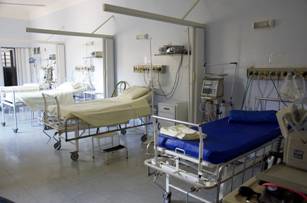 The study published in the Journal of Neurosurgery, analyzed 247 patients who experienced 296 cerebral aneurysms. Researchers separated individuals into three groups: current smokers, former smokers and those who had never smoked. Those who were former and current smokers had "a recurrence rate of 26.3 percent, and accounted for 232 of the 296 aneurysms documented in this study." Those who had never smoked "experienced a recurrence rate of 17.2 percent, accounting for the remaining 64 aneurysms."
"We already know that smoking increases the development, growth and risk of rupture of aneurysms," says Thompson, the John E. McGillicuddy Collegiate Professor of Neurosurgery. "We didn't know that after endovascular treatment the risk of recurrence of an aneurysm is as clearly related to smoking as we've shown in this study."
Researchers are still unsure of why exactly tobacco utilization results in an initial aneurysm, but there are various suggestions. University of Michigan researchers in particular theorize that smoking might impact how "an aneurysm is obliterated in the first place", or may prevent or slow the healing process.
All patients participating this study had received endovascular treatment, an increasingly common option despite its lack of durability compared to that of traditional surgery. The study also revealed that former smokers, who had reported smoking cessation at any time, had a 23.8 percent rate of recurrence. Current smokers had rate of 28.4 percent of recurrence, while individuals who had never smoked were only found to have a recurrence rate of 17.2 percent.
Over 22 percent of smokers hospitalized due to coronary heart disease (CHD) were highly motivated to stop smoking and received pharmacotherapy aimed at improving smoking cessation during their hospitalization.
According to the study analyzing data from 282 hospitals located in the U.S., the highest performing hospitals initiated smoking cessation treatment in nearly two-thirds of patients while the lowest performing hospitals only initiated therapy "in less than 10 percent" of patients.
"The hospital was a more important predictor of receiving smoking cessation counseling and treatment than the patient," said Quinn Pack, MD, of Baystate Medical Center. "We saw big hospitals, small hospitals, urban, not urban all vary widely across the range, and none of these variables were predictive."
Another study published in JAMA Cardiology revealed a low utilization of smoking cessation medication among older patients who were hospitalized due to a heart attack. In fact, only 7 percent of these patients filled smoking-cessation drug prescriptions within 90 days of being discharged from the hospital.
"...we are really missing the boat when it comes to helping patients at this very critical time. This is really about the administration and the hospital culture. Some hospitals are really pushing this, and at others, smoking cessation treatment doesn't seem to be on the radar," said Pack.
Throughout their studies focusing on 36,675 smokers with CHD, the researchers effectively identified patient and hospital factors that contributed to the use of smoking cessation pharmacotherapy (SCP), as well as the rate of influence each hospital had on a patient's probability of receiving SCP. A nicotine patch was the most commonly used medication with patients also choosing to use nicotine gum, lozenge, inhalers, bupropion and varenicline.
It was also discovered that the "patient-level factors most associated with receipt of SCP" included chronic lung disease, alcohol abuse and depression. A 6 percent increase in mean hospital SCP rate increased between the years of 2004 and 2011, yet there was only a 2 percent increase realized between 2011 and 2014.
"Hospitalization for a cardiac event provides a teachable moment with high patient motivation to quit smoking; however, our findings suggest that many hospitals are missing this opportunity to improve outcomes for smokers hospitalized for CHD," wrote Pack's group.
To support smoking cessation efforts, it is recommended that hospitals are equipped with smoking cessation protocol and counselors on staff.
Truth Initiative and Mayo Clinic recently collaborated to create the EX Program. The smoking cessation program is developed "for employers, health systems and health plans to offer to their employees and members."
The program builds upon EX, a consumer-oriented platform that has been shown to quadruple smoking cessation rates. Since its inception in 2008, EX has helped over 800,000 individuals stop smoking.
"We developed the EX Program to fill a gap in the market," said Robin Koval, CEO and president of Truth Initiative. "Organizations are still burdened with the financial and health impacts of smoking, and many are frustrated with the poor results they're seeing from wellness programs. Tobacco use is a complex addiction that requires specialized treatment from a provider with deep expertise and experience. We aim to be that provider."
The EX Program equips users with coaching and medication support provided by tobacco treatment specialists at the Mayo Clinic Nicotine Dependence Center and Truth Initiative. Further, the program also enables access to "proven quitting tools and an online community of thousands of smokers and ex-smokers."
In addition to these capabilities, the program also sends reports highlighting employee engagement and outcomes to employers and health plans. Guidance is also available "on promoting the program and setting workplace tobacco policy," to ensure employers meet Affordable Care Act requirements for wellness programs. This is a significant initiative, as smokers cost employers an additional $6,000 each year in contrast to those employees who have never smoked.
"The ability to reach smokers with a digital quit smoking program is unprecedented. Our research has shown that online, interactive interventions are as effective as face-to-face and quit line interventions, but at far lower costs," said Amanda Graham, SVP innovations at Truth Initiative and head of the EX Program. "With the EX Program, smokers can connect with experts and peers at any time, from any device, for as long as they need. Use of the EX community is an independent predictor of success, and 93% of members say they would recommend EX to other smokers who want to quit."
Individuals who are overweight or obese often fear gaining additional weight if they stop smoking, which in turn causes increased health risks.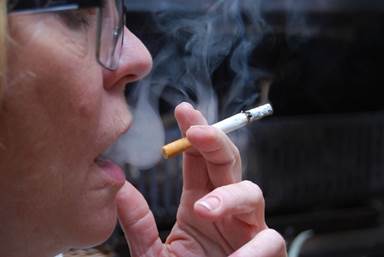 Along with her research team, Marney A. White, Ph.D., M.S., associate professor in the Department of Chronic Disease Epidemiology at the Yale School of Public Health, directed "a randomized control trial of an Internet-administered smoking cessation treatment" that targeted overweight and obese smokers. The study appears in the Journal of Health Psychology.
Participants either volunteered for 12 weeks of nicotine replacement therapy and cognitive behavioral therapy (CBT) or health education. The prevalence of smoking cessation was then measured after 12 weeks following the smokers' quit date and again 24 weeks later.
Based on the findings, researchers concluded that CBT was more effective than health education for those attempting to regulate weight gain while remaining tobacco free. It was also found that those concerned about weight gain are, "less likely to seek treatment and have reported shorter quit attempts and a higher expectation of relapses if they gain weight." Individuals were also more likely to cease smoking efforts if they experienced post-quit weight gain.
"There is a need for tailored smoking cessation treatments for smokers who are overweight or obese, because the combined effect of smoking and obesity on health outcomes is quite grave," said White.
Despite the fact that smokers often weigh less than non-smokers, the severe health implications resulting from smoking far outweigh the benefits of a lower weight. For instance, obese individuals who smoke are 3.5 to 5 times more at risk for developing cardiovascular complications. Due to these risks, researchers concluded the need for smoking cessation treatments, "that address post-cessation weight gain."
Click Here to Access the Full Article on Yale School of Public Health
In the past decade, it has been widely reported that the rate of smoking has steadied, but according to new numbers, that is changing. New research shows the slowing in smoking cessation is related to "the prevalence of depression among current, former, and never-smokers in the U.S."
You might ask, what does depression have to do with smoking rates? Researchers from Columbia University's Mailman School of Public Health aimed to answer that question.
From data analyzed from the National Household Survey on Drug Use (an annual cross-sectional study of approximately 497,000 Americans ages 12 and over), "depression increased significantly, from 16 percent to 22 percent, among current smokers aged 12 to 17, and the prevalence was consistently more than twice as high as that of never smokers."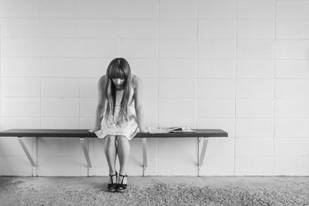 The team found that "depression appeared to have significantly increased in the U.S. from 2005 to 2013 among smokers, as well as among former and never-smokers. While the prevalence of depression is consistently highest among smokers, the rate of increase in depression was most prominent among former and never-smokers."
The startling numbers highlight the need for increased public health efforts aimed at decreasing the prevalence of smoking by taking depression and mental health into account.
Researchers also noted that the examination of "factors that may be leading to increases in depression in the U.S. population among both smokers and non-smokers" is a worthy cause, being that scientific evidence continues to show a correlation between the two.
Substance abuse recovery is already a weighty task, but new research suggests that smokers have a greater risk of relapse than non-smokers.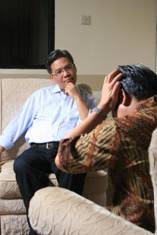 Researchers from Columbia University's Mailman School of Public Health and the City University of New York studied data from 34,653 adults enrolled in the National Epidemiologic Survey on Alcohol and Related Conditions (NESARC) to determine how the lapse in nicotine dependence treatment during illicit substance use recovery affects those in treatment.
Researchers evaluated study participants at "two time points, three years apart, on substance use, substance use disorders, and related physical and mental disorders. Only those with a history of illicit substance use disorders according to specified criteria were included in the final sample."
Findings indicated that "daily smokers and non-daily smokers had approximately twice the odds of relapsing to drug use at the end of the three-year period compared with nonsmokers."
In addition to those findings, those non-smokers found to be smoking three years later "were associated with significantly greater odds of substance use disorders relapse compared to those who remained non-smokers."
Based on the evidence, researchers surmised that "quitting smoking will improve anyone's health", but that those in treatment for illicit drug use stand an even greater benefit by quitting or not picking up the habit at all.
New preliminary evidence shows telehealth, or telephone-based smoking cessation counseling provided to smokers shortly after undergoing a lung cancer screening can be "effective at helping people stop smoking."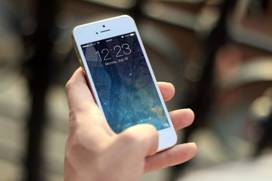 Lead researcher, Kathryn L. Taylor, PhD, a behavioral scientist and a professor of oncology at Georgetown Lombardi Comprehensive Cancer Center noted that the short period after receiving a screening is a prime example of a "teachable moment," adding, "When smokers are thinking about their health and may be ready to make a change – offering help makes a difference, and may help save lives."
For those curious about how telephone-based counseling sessions work, the study provided participants with their first counseling session right after they received their screening results. Over the next three months, six 10-15 minute sessions were conducted. At the conclusion of the study, participants who said they had remained abstinent of smoking were given a nicotine saliva test to confirm their abstinence. "Researchers found that eight (17 percent) people in the telephone counseling group had verifiably quit, compared to two (4 percent) in the other group."
According to the researchers, the study findings were "so promising that investigators have been funded through [National Institutes of Health (NIH)] to conduct a much larger study of telephone-based cessation counseling." The addition of more study participants could help significantly increase a life-saving intervention mechanism.