Archives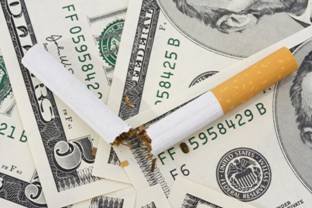 A study that asked this very question, conducted by Dr. Scott Halpern, deputy director of the Center for Health Incentives and Behavioral Economics at the University of Pennsylvania School of Medicine, found "many more people agreed to sign up for the reward program, but once they were in it, only a small share actually quit smoking. A far smaller number agreed to risk the penalty, but those who did were twice as likely to quit."
Researchers assigned a large group of CVS employees, their relatives and friends to different smoking cessation programs. The team used "theories about human decision making that have been developed in psychology and economics departments over several decades and put them into practice with more than 2,500 people."
Findings indicated that offering incentives was far more effective in smoking cessation than the traditional approach of giving free smoking cessation help, such as "counseling or nicotine replacement therapy like gum, medication or patches." The research team also found that requiring a $150 deposit that would be lost if the person failed to quit smoking cigarettes for six months nearly doubled the chances of success.
At the study's conclusion, "more than 80 percent of smokers in the most popular pure rewards group were still smoking at the end of the study. Even so, researchers say, their success rate was far greater than for those who got the traditional treatment." This result signaled to researchers that there could be "substantial public health benefits in offering financial incentives."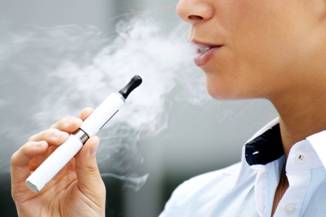 A recent one year study, published in the American Journal of Public Health, of 1,000 California smokers, found that smokers who used e-cigarettes were less likely to quit regular cigarettes than those who hadn't tried the devices. The results of this study coming at a time when vapor devices are being heralded as the most effective way to quit smoking. So, why were these study results different?
The team of researchers found that "smokers who said they had ever used e-cigarettes were about half as likely to cut down on their smoking and 59 percent less likely to quit, compared to those who never used e-cigarettes." The results are casting doubt on the notion of e-cigarettes as a smoking-cessation aid.
Researchers based their hypothesis on the recent idea that smokers using e-cigarettes to quit smoking would be more successful in quitting altogether, but the "research revealed the contrary."
Patricia Folan, director of the Center for Tobacco Control at the North Shore-LIJ Health System in Great Neck, N.Y. commented on the results saying they "confirm the potential harm e-cigarettes cause smokers, in that they may not only result in continued smoking but they may also discourage or delay quit attempts." Folan also believes that "the knowledge gap about electronic cigarettes is currently being filled in large part by e-cigarette industry advertising rather than scientific information."
Researchers hope that these results will help clear the air of the smoke screens that electronic cigarette companies use to lure customers to them with the misrepresentation of a possible smoking cessation device.
CVS Health recently celebrated their one-year anniversary of their decision to stop tobacco sales with new data. The data, which showed the results of CVS' smoking cessation campaign, revealed that "prescriptions for smoking cessation medications have increased by 63 percent on a monthly basis in the timeframe and visits to MinuteClinic for smoking cessation counseling were up 61 percent compared to the prior eight months."
The smoking cessation program, which launched in September of 2014, aids in the counseling of more than 67,000 patients filling a first prescription for a smoking cessation drug or prescription nicotine replacement therapy (NRT) and also offers consultation to with thousands of smokers seeking advice about over-the-counter NRT products.
Further supporting the cessation program, results indicated that "purchases of these products increased 21 percent in September through December over the previous four months. Additionally, customers picked up 2.3 million tobacco cessation brochures at CVS/pharmacy." The success of the program has shown that smoking cessation hubs, available information brochures and regular counseling can lead to a higher number of individuals quitting the use of tobacco.
"Approximately seven in ten smokers say they want to quit and about half attempt to quit each year. But challenges still exist, including the fact that fewer than half of smokers report being advised to stop smoking," said Helena Foulkes, President, CVS/pharmacy. While quitting smoking can be difficult to quit, with the right programs and help in place it is possible to see an increase in smoking cessation.
While many believe that quitting smoking may negatively impact their mental health, a new study from the Washington University School of Medicine suggests that quitting may be associated with improved mental health, even for those who struggle with mood problems or addiction. The study, "Smoking cessation is associated with lower rates of mood/anxiety and alcohol use disorders," was published in the February 2014 issue of the journal of Psychological Medicine.
"Clinicians tend to treat the depression, alcohol dependence or drug problem first and allow patients to 'self-medicate' with cigarettes if necessary," said lead investigator Patricia A. Cavazos-Rehg, PhD. "The assumption is that psychiatric problems are more challenging to treat and that quitting smoking may interfere with treatment."
However, Cavazos-Rehg and her colleagues found that quitting smoking, or even cutting back significantly, was linked to improved mental health outcomes. To come to this finding, researchers examined data from the longitudinal National Epidemiological Study of Alcohol and Related Conditions, which surveyed individuals on their drinking, smoking and mental health during two interviews, which were conducted three years apart. Logistic regression was used to examine associations between cigarette smoking and status of addiction or mental health disorder among daily smokers.
What they found was that those individuals who had addiction or mood problems at the time of the first survey were far less likely to have those same problems at the time of the second interview if they had quit smoking. Further, those who did not have mood problems at the time of the first survey were far less likely to develop those problems later if they quit smoking.
"We don't know if their mental health improves first and then they are more motivated to quit smoking or if quitting smoking leads to an improvement in mental health," said Cavazos-Rehg. "But either way, our findings show a strong link between quitting and a better psychiatric outlook."
These findings are promising, as many smokers believe that smoking relieves stress and improves their mood.
Click Here to Access the Full Story from Washington University.

For people living with chronic lung conditions such as emphysema, chronic bronchitis and chronic obstructive pulmonary disease (COPD), quitting smoking is an important step to managing the condition and improving their overall health. However, many struggle to quit for a number of reasons.
According to a recent study published in Tobacco Induced Diseases, "Why do smokers diagnosed with COPD not quit smoking? - A qualitative study," participants understood the harmful effects of smoking and the consequences of COPD; however, their lives were governed by a lifelong smoking habit that was difficult to break. In addition, participants described incidents in their lives as the reasons for never finding time to quit.
"Sometimes people feel like it's not a good time to quit smoking –there's too much stress in their life or too much going on at that moment. And many believe that they will be more stressed after they quit," said Tanya R. Schlam, Ph.D., with the Center for Tobacco Research and Intervention at the University of Wisconsin School of Medicine and Public Health. "However, research has shown that once smokers make it through the withdrawal period (which usually lasts two to four weeks), stress is actually reduced. In fact, one year later people were less stressed than they were when they smoked."
The reality is that it may never feel like the perfect time to quit smoking. So a better plan is to find a "good enough" time in the near future, because for people living with chronic lung conditions, quitting is the most important thing they can do for their health.
To that end, Dr. Schlam provides a number of tips to improve the chances of kicking the habit for good.
· Get counseling. Smoking cessation counseling provides smokers with emotional support as well as problem-solving tips to help limit access to cigarettes and avoid relapse. There are two great ways to receive this type of counseling. The first is by calling 1-800-QUIT-NOW, which provides free counseling around the clock. The second is by speaking with your physician.
· Use medication. There are a number of medications on the market that can improve the chances of quitting. However, Dr. Schlam notes that two of these rise above the rest and almost triple the chances of quitting successfully. The first is Chantix, a prescription medication that blocks nicotine receptors and makes smoking less enjoyable. The second is a combination of two nicotine replacement therapies, such as over-the-counter nicotine patches for a steady dose of nicotine plus nicotine lozenges for an extra boost when a craving arises.
· Avoid alcohol. Avoiding alcohol, at least for the first month, can reduce the chances of relapse. That is because, of those who relapse, many say that they were drinking at the time. If avoiding alcohol completely is not an option, consumption should be limited to two drink equivalents.
· Review your past experiences of quitting. Although many people do not successfully quit smoking on their first attempt, there is a great deal that can be learned from previous attempts. What helped and what hurt? What led to relapse, and how can you avoid that? By planning fully for any obstacles, you will be more prepared than previous attempts and more likely to quit.
· Talk to your family. Support and encouragement from family and friends is often the push people need to successfully quit. The most helpful thing that family members can do is agree to remove all smoking from the home to reduce temptation. In addition, having an honest conversation with family members about the changes taking place in your life will prepare them for any ups and downs you may experience on your journey.
It is important to note that while support from family and friends plays an important role in quitting, smokers must make their own decision to quit. In fact, the previously mentioned study found that demands from others to quit can contribute to continued smoking or relapse after cessation, as participants did not want to be patronized.
"Most smokers try to quit multiple times before they succeed," said Dr. Schlam. "While it is hard to quit, it can be done. The key is sticking to it, not getting discouraged and being willing to try again. It is also about getting better at quitting – quitting more plan-fully and getting the help that you need to succeed."
For more information on how to improve your chances of quitting, visit smokefree.gov.
For people diagnosed with emphysema and chronic obstructive pulmonary disease (COPD), the importance of quitting smoking cannot be stressed enough. Smoking is the number one cause of COPD. Smoke is a lung irritant that causes inflammation and damage to the lung, specifically the air sacs that provide oxygen to the blood, and can prevent air from flowing in and out normally. According the Centers for Disease Control and Prevention (CDC), smoking increases the risk of coronary heart disease, stroke and cancer in both men and women and increases the risk of death from chronic obstructive lung disease by 12 to 13 times.
While quitting cannot reverse the damage to the lung, it can prevent future damage from taking place and increase your quality of life and your body's ability to fight the disease. That is because when people with COPD quit smoking, they slow down the process of deterioration in lung function, improve current lung function, decrease the symptoms associated with COPD and reduce the number of exacerbations.
According to the American Lung Association (ALA), after one to nine months of smoking cessation, people with COPD will also notice that their cough, sinus congestion, fatigue and shortness of breath have decreased.
Smokefree.gov notes that people who quit smoking feel better about themselves overall. They feel in charge because they don't have the need to smoke and don't have to worry about bothering others. Their hair, clothes and breath smell better. They can better smell food and other scents. They feel more relaxed because they don't have to make sure that they always have cigarettes. They are not as worried about their health, and they look and feel better. Their skin looks healthier, and they have more energy to do the things that they love.
For people who have been diagnosed with emphysema and COPD, quitting smoking is one of the most important single steps you can take to slow down the progression of the disease. It's never too late to quit smoking. The American Lung Association and Smokefree.gov provide a number of resources to help you in your journey to quit smoking.
Smoking tobacco is the number one risk factor for developing chronic obstructive pulmonary disease (COPD) and other chronic lung conditions. However, many people struggle with quitting even after they have been diagnosed with these conditions. The reality is that while quitting smoking cannot reverse the damage to the lung, it can prevent future damage from taking place and increase your quality of life and your body's ability to fight the disease.
Quitting smoking can be done. Having realistic expectations about the quitting process will increase your odds. Smokefree.gov provides a number of hurdles smokers can expect to face, but it is important to remember that they can all be overcome.
The reality is that…
Quitting smoking is hard.
However, millions of people have done it. You are not alone in this journey.
But cravings will pass. Most only last a few minutes, and over time the urge to smoke will become weaker and happen less often.
Withdrawal is uncomfortable.
But it is not painful. Withdrawal typically only lasts a short time and is nothing that cannot be managed.
Gaining a few pounds after quitting is normal. However, exercise and healthy eating can stop most, if not all, of this weight gain. These healthy habits are also a welcome distraction from cravings and withdrawals.
Everything I do reminds me of smoking.
Smoking has been part of your daily life, just as much as drinking coffee and going to work each day. However, every day that you spend as a nonsmoker will help make new routines that don't include cigarettes.
Smoking feels good because you have a lot of practice being a smoker. But you have years ahead of you to practice being a nonsmoker.
While this process will not be easy, it's important to remember that the benefits of quitting are far greater than the discomforts of recovery. It's never too late to quit smoking. The American Lung Association and Smokefree.gov provide a number of resources to help you in your journey to quit smoking.