Archives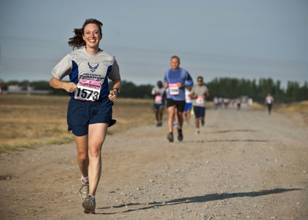 If you or anyone you know are suffering from emphysema, you already know the toll it can take on your body and how difficult it can be to exercise, especially for long periods of time. But what if there was an implant device that would help you to increase your exercise level and decrease your symptoms of emphysema? Now, it's possible.
In a recent study conducted at 10 university hospitals in France, it was found that individuals suffering from emphysema and other inflammatory lung diseases can partake in a "minimally invasive surgical intervention that could lead to significant improvements in exercise capacity. This technique involves fitting lungs with bilateral coils using an endoscope."
This new form of precision medicine hopes to improve efficiency of technologic intervention and could serve to translate into greater cost-effectiveness for the treatment of emphysema.
With an estimated 4.1 million people in the United States living with emphysema, this treatment could prove to be a promising solution for those individuals looking to maintain a healthy, active lifestyle, while managing their symptoms without the use of medications.
The results of the study found that "patients in the coil group experienced substantial decreases in lung hyperinflation and improvements in quality of life." The downside, however, is the current cost of the procedure, with patients in the coil group averaging "$47,908 more than the usual care group" in treatment cost. This increased cost does not mean that the treatment is not realistic though, as technology improves, study authors suspect that the cost will decrease and become more affordable.