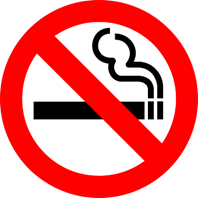 Those smokers who have been diagnosed with cancer and quit smoking upon diagnosis appear to experience improved outcomes and survival in a large percentage of patients. Even so, smoking cessation treatment remains uncommon in cancer care. Even though this is the case, an initiative of the National Cancer Institute's "Cancer Moonshot" program is being designed to jump-start smoking cessation treatment at NCI-designated cancer centers.
In 2017, 22 of these centers received funding from the program to "begin or expand their smoking cessation-treatment programs," and in 2018 an additional 20 centers received the funds, amounting to
$500,000 over two years for each center. The program, known as the Cancer Center Cessation Initiative, brings about evidence-based tobacco-dependence treatment into cancer treatment using electronic health record (EHR) technology to facilitate the integration, the New England Journal of Medicine notes.
"The initiative has the potential to transform clinical cancer care so that evidence-based smoking-cessation treatment is an integral component of care for every person with cancer who smokes," wrote Robert T. Croyle, PhD, and Glen Morgan, PhD, both of the NCI, and Michael C. Fiore, MD, of the University of Wisconsin School of Medicine and Public Health's National Center for Tobacco Research and Intervention.
"We have some powerful new data that tell us patients who continue smoking during cancer treatment tend to have more side effects," he said. "And we also know that the likelihood of developing a second cancer is markedly increased among people who continue to smoke after being cured of a cancer. We are sharing this data with oncologists to emphasize that smoking cessation should be a core part of cancer care."
The survey's authors wrote in the magazine that that "while smoking causes roughly a third of all cancer deaths, clinicians may not appreciate the harms caused by continued smoking among patients with cancer."
Shockingly, the authors suggest that some clinicians believe that they are inadequately trained to deliver effective treatment for tobacco use, and on top of this, the patients, the caregivers feel, "will resist such treatment or that it will not be effective," they wrote.
Also, some clinicians say they face the fear of placing attention on smoking by their patient and possibly exacerbating the "guilt and shame" that smokers often feel after the development of cancer. "Such factors, along with resource limitations, have hindered the delivery of effective smoking-cessation treatments in cancer patients for too many years," the authors reported.
This part of the new clinical treatment center initiative, all patients who smoke while receiving treatment at one of the 42 centers are be urged to quit, as well as are offered evidence-based cessation treatment, and tracked to assess treatment outcomes. Additionally, each of the centers is required to plan for the continuation of this program for an additional two years after NCI funding ends.
The idea behind the plan is to learn from the success of the previous two years and disseminate the experience to other cancer clinics.