According to a recent press release distributed by the U.S. Food and Drug Administration (FDA), a two-year adult smoking cessation education campaign is "aimed at encouraging cigarette smokers to quit through messages of support that underscore the health benefits of quitting."
The "Every Try Counts" campaign is aimed at individuals 25-54 years of age who have unsuccessfully tried to quit smoking in the past year. Messages will be displayed in print, digital, radio and out-of-home ads. They will also be located "in and around gas stations and convenience stores – retail locations where smokers face a multitude of triggers and that typically feature cigarette advertisements."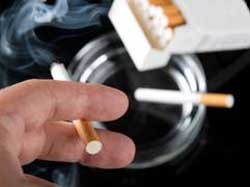 "Cigarette smoking remains the leading cause of preventable disease and death in the U.S.," said U.S. Surgeon General VADM Jerome M. Adams, M.D., M.P.H. "As Surgeon General, I believe sustained and comprehensive efforts, including the FDA's 'Every Try Counts' campaign, are critical to encouraging more Americans to quit smoking and preventing the harms associated with cigarette use."
"The 'Every Try Counts' campaign encourages smokers to rethink their next pack of cigarettes at the most critical of places — the point of sale. Tobacco companies have long used advertisements at convenience stores and gas stations to promote their products, and we plan to use that same space to embolden smokers to quit instead," said FDA Commissioner Scott Gottlieb, M.D.
Cigarette smoking leads to approximately 480,000 deaths annually in the U.S. alone. Although the rate of smoking among adults is declining, 15 percent of adults continue to smoke. Two-third of that population claim they would like to stop smoking. In 2015, over 55 percent of adult smokers attempted to quit, yet only 7 percent achieved success.
The campaign "seeks to celebrate each quit attempt as a positive step toward success because research shows those who have tried quitting before are more likely to try again, and those who have tried to quit multiple times have a higher likelihood of quitting for good." "Every Try Counts" will focus on placing ads in strategic locations at the point-of-sale, such as at the gas pump and areas in and around the retail environment including the front door and cash register. According to research, "in-store displays, and other tobacco advertisements can trigger unplanned cigarette purchases, making quitting more difficult." By placing ads in these locations, it will help to alleviate smokers' impulses to purchase cigarettes and, instead, facilitate another attempt at quitting.
The FDA and the National Institutes of Health's National Cancer Institute have also collaborated to develop EveryTryCounts.gov, a website that provides additional resources and tools to help with smoking cessation. The website features a free text message program that sends tips and offers words of encouragement." A mobile app is also available that tracks smoking triggers and trained coaches are accessible online or by phone.
Click Here to Access the Full Release on U.S. Food and Drug Administration