New research is uncovering factors linking depressed smokers to more difficult resistance to relapses.
Researches are currently, "testing a new smoking cessation treatment, combining medication and behavioral activation therapy," that is targeted towards depressed smokers, who are often omitted from smoking cessation clinical trials.
"People have thought for some time that depressed smokers have difficulty quitting because they experience a more pronounced withdrawal syndrome, but the evidence is scarce because depressed smokers are hard to recruit and consequently have not been as studied. But now we have gathered together convincing empirical support for this theory, which can be used to justify new treatment approaches," said Professor Lee Hogarth of the University of Exeter's Psychology department and co-author of the paper.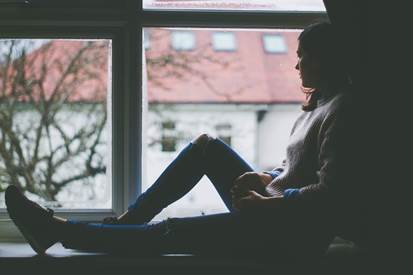 The senior author of the study, Professor Brian Hitman of the Northwestern University Feinberg School of Medicine claimed that this is the first targeted approach for depressed smokers that aids with smoking cessation.
According to the study, depressed smokers encounter severe withdrawal states and symptoms that, "contribute to resumption of smoking, including low mood, difficulty engaging in rewarding activities and impaired thinking/memory." Furthermore, depressed smokers often necessary lack coping techniques. Nicotine often helps to diminish these symptoms, which causes higher relapse rates among depressed individuals.
"Many smokers learn, 'If I smoke in this situation, my mood gets better.' But while smoking improves mood in the short term, it produces a long-term decline in mood," said lead author Amanda Mathew, research assistant professor in preventive medicine at Feinberg and a licensed clinical psychologist. "On the other hand, successfully quitting smoking is associated with improvements in mental health."
Adverse states that occur when depressed smokers attempt to quit include low levels of pleasure in rewarding activities, negative feelings and difficulty with concentrating and decision making.
Researchers are pairing Chantix and behavioral activation to improve concentration, memory and moods. It is believed that through these channels, relapse rates will decrease.
The study is occurring at Northwestern Memorial Hospital and the University of Pennsylvania and is currently accepting participants.