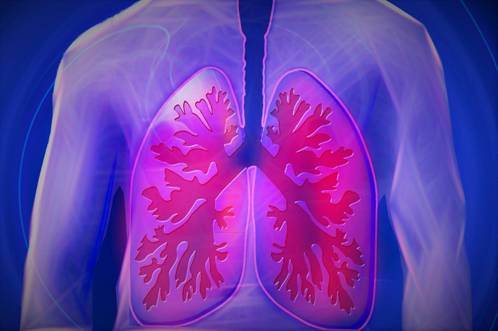 Regardless of their smoking habits, people with small airways relative to their lung volume – a condition known as dysanapsis – are more likely to be diagnosed with chronic obstructive pulmonary disorder (COPD). That is according to a study of the CT scans of more than 6,500 adults published online in the Journal of the American Medical Association.
"Our study shows that having an undersized airway tree compromises breathing and leaves you vulnerable to COPD later in life," said lead author Benjamin M. Smith, MD, assistant professor of medicine at Columbia University Vagelos College of Physicians and Surgeons. "Our findings suggest that dysanapsis is a major COPD risk factor – on par with cigarette smoking."
Dr. Smith had his colleagues found that individuals who had dysanapsis had the poorest lung function and were eight times more likely to develop COPD. This supports a 2015 study that determined there are two major paths to people developing COPD later in life – those with normal lung function whose exposure to irritants such as cigarettes lead to a rapid decline and those who had poor lung function from an early age.
"This low starting point increases the risk for COPD in later years, even in the absence of rapid lung function decline," Smith said. "Based on our data, dysanapsis may account for a large percentage of these cases."
Smith's study may also explain why COPD is rare among heavy smokers. Unlike those with dysanapsis, these people have larger airways compared to the size of their lungs, which allows them to do considerable damage by smoking while still leaving enough in reserve to ward off COPD.
"Of course, the harmful effects of smoking are legion, including lung cancer, heart disease and stroke," Smith said. "So anyone who smokes should do their best to quit."
Click here for more on this story.