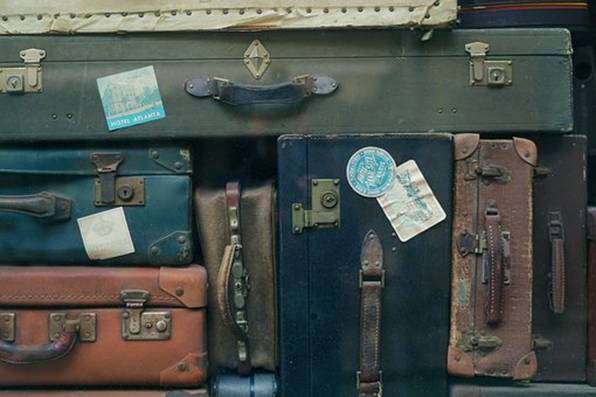 Long-distance travel doesn't have to be an impossibility for those living with chronic obstructive pulmonary disease (COPD). While just thinking about travel can be stressful, doing so is an achievable goal with proper preparation.
Talk to your doctor
The first thing on your pre-travel check list should be a trip to your doctor to make sure they are fully aware of your plans and can guide you in your preparations. Also, your physician can ensure that you have enough medication for the journey and can get your prescriptions topped off ahead of time, so you don't run out or encounter any unneeded stress related to medications along the way. You should also make sure to carry extra doses with you in case there are delays.
Seeing your doctor may also help assuage any of your own fears. Travel can be stressful when you have a medical condition and your doctor can help ease your mind. Before you make any plans, it's best to ask if it's safe for you to travel. Also, consider asking for any specific COPD-related travel tips. If you are traveling to a higher elevation than you're used to, you'll want to find out if you need to carry oxygen. And, in case of a worst-case scenario, you'll want to know which healthcare facilities in the area are best for your condition. You might also want to ask for a portable version of your medical record—just in case.
In all cases, if you use supplemental oxygen, plan to bring extra tanks and extra nasal cannulas.
Travel by air and boat
If traveling by air, contact the airline in advance of the departure date regarding policies for oxygen. While personal portable oxygen concentrators can be taken aboard many airlines with advance notice, you may need a letter from the doctor, brief medical history and a current prescription. If you're told that oxygen use is forbidden, contact the airline's services for people with disabilities department to discuss your needs. Finally, keep your medications in your carry-on luggage.
For cruise ships, the same strategies often are applied. If you let the company know about your needs in advance, cruise line companies often can accommodate you.
Travel by bus and train
Like airlines, contact bus and train lines before you travel to explain that you'll have oxygen. Most bus and train companies allow oxygen onboard without any trouble.
Travel by car
On road trips, don't smoke in the car or allow any other passengers to do so as oxygen is highly flammable. Take ample breaks from the driving and plan your route to avoid high-traffic areas and times of heavy road congestion. Keep your oxygen upright in the seat next to you and, if you can, secure it with a seatbelt. Carefully, store extra oxygen tanks on the floor behind the front seat.
Traveling alone?
If you have plans to travel, it may be better to do so with a loved one or friend. When you travel together, you'll likely feel more at ease and have a better chance to enjoy yourself.
That said, there is no one that knows your health better than you. If you don't feel well at any point, try to take some time to relax or de-stress. If things get worse or you feel you need medical care, seek a doctor immediately.
Final tips
Per the Cleveland Clinic, prior to any pre-planned travel, call your home healthcare company and tell them where you're going and how you're getting there. They can help you arrange for oxygen when you arrive. Make sure you understand how your portable oxygen system works, including how long the oxygen will last.
There may be a fee related to oxygen use, so contact the travel lines ahead of time to check.
Finally, vacations can be great fun, and COPD conditions shouldn't hold you back if you're able to partake in one. If you take the proper precautions and prepare in advance, there's likely nothing to worry about – except having fun!