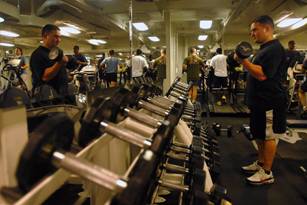 Lung diseases like chronic obstructive pulmonary disease (COPD) and emphysema can often lead to increased and worsened health problems if left untreated. The most powerful treatments often come in the form of exercise, education, breathing methods and taking medications as prescribed.
It has been noted in several studies that a combination of these techniques can help slow the progression of such diseases and improve quality of life. Additional benefits have also been seen when COPD patients quit smoking, lower their blood pressure and properly manage their weight, as all these factors contribute to the progression of these diseases.
In effort to help patients some hospitals and medical centers have begun offering exercise classes like yoga as a form of therapy to increase stamina in the lungs. These programs are helping patients to lead more fulfilling lives by teaching them to adjust their daily activities.
In addition to these exercise programs, medical facilities are also supplyingpatients with information about their conditions and ways to cope. "Part of the education is about communication, communicating their needs and educating them so they know what to ask about," said Bobbi Brown, LRH respiratory therapist, Lakeland Regional Health. Education is critical to proper treatment and symptom recognition is the condition worsens, so the disease can be managed accordingly.
These skills, combined with proper and regular medication and education, patients dealing with chronic lung conditions can improve daily life and increase physical endurance, helping them maintain a healthier, active lifestyle.