Archives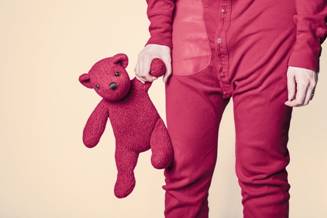 Touch is essential, and a lack of it can have a negative impact on someone's quality of life. It can also lead to or exacerbate mental health issues, especially for people suffering from chronic obstructive pulmonary disease (COPD) who need to continue quarantining until the COVID-19 pandemic comes to an end.
If you or someone you know is feeling lonely or isolated, here are nine gifts that can help cope with a lack of touch and human interaction.
Therapy balls — These are great alternatives for anyone longing for a massage. Placing these balls under different areas of the body can release tension and activate pressure points. Massage pillows are also available for people looking to restrict movement.
Weighted blanket — These blankets mimic deep pressure touch, which is a firm, hands-on touch that can help reduce stress and anxiety.
Bath and shower bombs — A warm bath or shower can be soothing for anyone suffering from touch-deprivation. Fizzy bath and shower bombs can take these activities to the next level by changing the color of the water and filling the shower or tub with pleasant scents.
A personal foot bath — Not only does this re-create the feeling of a foot massage, but by throwing in essential oils and wearing a clay mask, you can create your own little in-home spa day.
Stuffed animal/body pillow — Kids aren't the only ones who can find solace in a stuffed animal. Limited research shows that touching an inanimate object, such as a teddy bear, can soothe anxiety and fear in adults. A large stuffed animal can also double as a comfortable — and comforting — body pillow.
Skin-care products — Self-touch while caring for your skin with oils, lotions or exfoliants can be very soothing. It can also help slow things down as you pay attention to the sensations you're feeling.
A warm hug from your dryer — Warming up a bathrobe or neck wrap in a microwave or dryer and wrapping it around your body can be extremely soothing and cozy. Some wraps even offer aromatherapy and deep pressure touch when heated.
Cat robot — A great alternative for people who can't take care of or who may be allergic to cats, these robots are incredibly lifelike — they heat up, imitate the rise and fall of a cat breathing, respond to touch and more.
Somatic therapy — This is a form of psychotherapy that utilizes self-touch to help explore any emotional issues you may be grappling with.
Read the whole story for more on coping with isolation and loneliness.
Living a healthy lifestyle that includes regular exercise and abstinence from smoking is a great way to keep your lungs healthy. It is also important to have good dietary habits, and that includes eating or drinking fruits that contain antioxidants and vitamins.
Studies show people who consume large amounts of apples and tomatoes are less likely to have lung problems. According to Science Daily, this could be because of all the antioxidants in the peel of an apple and the color of a tomato. Consequently, keep the skin on whenever you are juicing them, or in the case of apples, blending them into a smoothie.
Fruit juices made from dark berries — raspberries, blackberries or blueberries — may help in preventing lung cancer because they contain antioxidants that protect cells from free radical damage. Berries also contain anthocyanins, which also lowers the risk of lung cancer.
Eating 1½ pieces of fruit and a large tablespoon of vegetables per day can reduce the risk of chronic obstructive pulmonary disease by protecting against emphysema or chronic bronchitis — two conditions that can cause COPD — according to Science Daily. And adding foods rich in omega-3 fatty acids such as nuts or flaxseeds can lower the risk of lung inflammation and ultimately, lung disease.
Read the full story for more information on the health benefits of fruit juices and vegetables.
Hyperexpanded lungs, which occur when air sacs break down and become enlarged, are commonly associated with diseases such as emphysema and chronic obstructive pulmonary disease (COPD) and can make breathing difficult. The good news is that doing some sort of cardiovascular exercise a few times a week can reduce the effects of hyperexpanded lungs.
Walking is a healthy, low-impact way to improve lung function. However, those suffering with hyperexpanded lungs should take things slowly at first and set modest goals. For example, start by walking for five minutes, or try making it to the end of the block and back.
The Cleveland Clinic recommends people count their steps when inhaling, and then exhale for twice as many steps. So, if you are inhaling for steps one, two or three, exhale for the next six steps. It's a good idea to practice this formula whenever you are a walking, so it becomes a habit.
Once you begin walking regularly, increase the distance each time. But be smart — if breathing becomes difficult, stop and rest.
Read the whole story to learn about other cardiovascular and breathing exercises.
Flu season is upon us, and while it is advisable for everyone to receive a flu vaccination, doing so is extremely important for those living with chronic obstructive pulmonary disease (COPD).
COPD causes inflammation in the lungs and can flare up from the presence of a flu infection. But while getting a flu shot lowers the odds of hospitalization by 38%, just 66% of patients who participated in a study conducted by Dr. Sunita Mulpuru, an associate scientist at Ottawa Hospital in Canada, were vaccinated. Antiviral medications that lessen the severity of the flu, such as Tamiflu and Relenza, were used just 69% of time in hospitals and weren't given until patients were headed into the intensive care unit. That's too late, Mulpuru said.
Part of the reason so few COPD sufferers get vaccinated is because they never have been diagnosed with the flu, so they don't think they'll ever get it. In other instances, people believe the flu isn't any worse than a bad cold and will go away after a couple of weeks, when in fact it can be fatal.
The whole story can be found here.
Allergies are no fun for anyone — but they can be especially bad for those suffering from chronic obstructive pulmonary disease (COPD). With COPD, any condition that makes breathing more difficult should be taken very seriously. According to a 2012 study conducted by the Johns Hopkins Allergy and Asthma Center, people with both COPD and seasonal allergies experienced more severe bouts of coughing and wheezing. They were also more likely to require medical attention to treat such symptoms.
However, there are several helpful resources to help COPD suffers manage their seasonal allergies. Services such as AccuWeather and The Weather Channel provide current pollen and mold levels in local areas, and AirNow offers information on air cleanliness and quality. The latter is particularly important to track because air pollution can wreak havoc on a respiratory system, so it is important for COPD and allergy sufferers to stay inside if the Air Quality Index goes above 100.
Installing a cabin air filter in your car can help keep allergens away when you're traveling, and a good filtration system in the air conditioner can do the same for you when you're at home.
Of course, there are always over-the-counter medications that can help relieve uncomfortable symptoms like congestion, itchy eyes or a runny nose — though patients should always speak with their doctor before taking anything. In some cases, doctors can prescribe allergy medications or suggest the use of an inhaler.
Read the full story to learn more about managing seasonal allergies when suffering from COPD.
Despite its massive global impact, COVID-19 is still a relatively new virus that we know little about. We know it's an upper-respiratory illness that spreads very easily—especially when people have no idea they have it. Some who are infected experience very minor symptoms while others become so severely ill they require hospitalization. For others, it is fatal.
One area of COVID-19 that has been surprising is its effect on those with underlying conditions such as chronic obstructive pulmonary disease (COPD) or asthma. According to said Dr. Tim Connolly, a pulmonologist at Houston Methodist, while COPD sufferers are still at risk because they have less respiratory reserve than those with healthier lungs, the impact of COVID-19 has been much higher on those with conditions such as obesity, diabetes or vascular disease.
"We still don't fully understand why people with preexisting lung conditions don't make up a larger majority of current COVID-19 cases as initially anticipated," Connolly said. "Preliminary data suggest that people with asthma may make less of the receptor that the virus uses to invade the body, called ACE2, making it more difficult for the virus to gain entry into the host. In addition, ongoing maintenance therapy with inhaled steroids, such as budesonide, may also confer an advantage for people with chronic lung conditions."
Read the complete story here.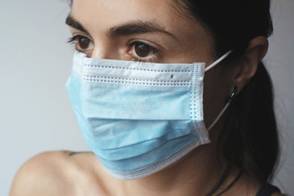 People with chronic lung conditions may be fearful of wearing a mask. But as the United States continues to struggle to contain COVID-19, medical experts say doing so is the right decision as they are at a high risk of becoming severely ill if infected.
Everyone, including individuals whose breathing is compromised due to asthma or chronic obstructive pulmonary disease (COPD), should be able to wear non-N95 face coverings without affecting oxygen or carbon dioxide levels. And they need to do so as infections continue to surge across parts of the country.
Experts suggest that those who are worried about wearing a mask should speak with their physician who can mitigate their concerns. Also, try a variety of different facial coverings to find one that is both effective and comfortable.
As the virus continues to spread, the U.S. Centers for Disease Control and Prevention (CDC) recommends wearing masks when out in public, and many states, cities and retail stores have passed their own mandates regarding facial coverings. Experts, however, have instructed the public not to use N95 face masks to ensure that there are enough for healthcare workers.
Along with masks, the most effective ways to help prevent a COVID-19 infection is through social distancing and consistent hand-washing.
The full story can be found here.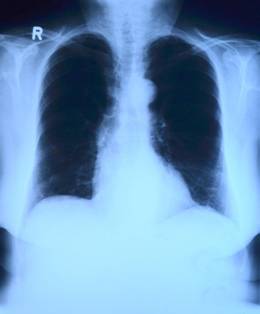 A Minnesota-based company announced that its targeted lung denervation system designed to help patients suffering from chronic obstructive pulmonary disease (COPD) has been designated as a breakthrough device by the U.S. Food and Drug Administration.
The AIRFLOW-3 system from Nuvaira Inc. is designed to reduce moderate to severe COPD for patients on optimal medical care. It is a targeted lung denervation system that involves a catheter-based bronchoscopic procedure to disrupt pulmonary nerve input to the lung and reduce clinical consequences of neural hyperactivity. Once in place, the catheter delivers radiofrequency energy to the nerves located on the outside of the airways.The breakthrough device designation came after the FDA reviewed the safety data the first 50 patients enrolled in the AIRFLOW-3 pivotal clinical trial and subsequently granted full investigational device exemption approval to proceed with the full 400-patient study. The trial was approved by the Centers for Medicare and Medicaid Services in April for purposes of Medicare coverage.
"We support our global pulmonary thought leaders who are working hard to ensure patient access to routine care and to important clinical trials like AIRFLOW-3," said Dr. Dennis Wahr, CEO of Nuvaira, "while simultaneously adapting to the new reality of COVID-19."
With both the designation and CMS approval in place, the AIRFLOW-3 pivotal trial is now enrolling participants with COPD aged 40 to 78 years. Participants will be randomly assigned to targeted lung denervation plus optimal medical care or a sham procedure with optimal medical care only.
Read the full story here.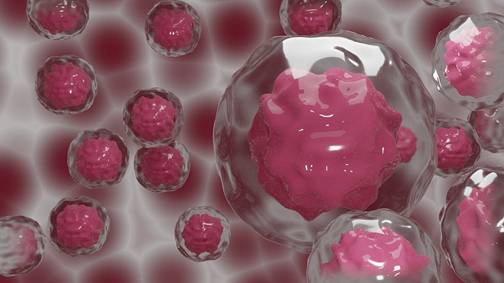 There is no know cure currently for chronic obstructive pulmonary disease (COPD). But studies have shown that stem cell therapy may be able to make life better for those suffering from the illness.
According to astudysponsored by the Lung Institute, 82% of COPD patients who received stem cell treatments, during which stem cells were administered intravenously to find damaged tissues around organs, reported improvements such as increased lung capacity as well as the ability to walk.
Stem cells can change into any cell in the body and are effective against COPD because they can repair damaged lung tissue. This helps minimize chronic breathing conditions such as emphysema or bronchitis. Stem cells are also anti-inflammatories that can help clear airways.
According to the World Health Organization, 65 million people have been diagnosed with moderate to severe COPD, and The American Lung Association lists it as the third-leading cause of death in the United States.
While stem cell therapy doesn't cure COPD, it has been shown to improve the quality of life in those who have it. It's a viable option compared to more extensive and expensive options such as total lung transplants.
For more on the story,click here.
While there is no clear evidence of COVID-19 having a severe effect on asthmatics, the Center for Disease Control says that people with moderate to severe asthma may be at a higher risk of getting sick if they contract the virus.
"Patients with underlying conditions that specifically involve their lungs, like asthma, COPD, and chronic bronchitis, seem to be more at risk to develop pneumonias and the dreaded acute respiratory syndrome associated with COVID-19," said Dr. Maruicio Heilbron, a trauma surgeon and vice chief of staff at St. Mary's Medical Center in Long Beach, California.
There are things asthma sufferers can do to keep themselves safe during the pandemic, beginning with using their inhaler daily as prescribed.
"This will help decrease their risk of an asthma attack triggered by any respiratory virus, including coronavirus," said Dr. Jonas Nilsen, co-founder of Practio, a travel vaccination and infectious disease advice specialist service.
Albuterol inhalers are being used in hospitals to help COVID-19 patients and are in short supply. It's a good idea for asthmatics to work with their physician, pharmacist and insurance companies to create an emergency supply of prescriptions, especially if the quarantine continues longer than predicted.
Because they are at a higher risk, people with asthma may be stressed during the pandemic, and anxiety can bring on asthma attacks. There are many coping mechanisms to deal with the stress, such as healthy eating, exercise and meditation. During periods of isolation, it is also important to reach out to family and friends, whether by phone or online.
For more on this story, follow the link.