Targeted Lung Denervation Trials Hold Promise

With COPD poised to become the world's third leading cause of death by 2030, there is a desperate need for new treatments. One clinical trial underway at Temple Health and other sites nationwide is offering hope and relief to participants by targeting the overactive nerves in the airways that contribute to COPD symptoms and flare-ups.
That promise is based on early outcomes of the AIRFLOW-3 Clinical Trials evaluating Targeted Lung Denervation (TLD), an investigational procedure designed to reduce airway nerve activity for patients who still experience flare-ups despite their medications. It involves a one-time, non-surgical outpatient procedure performed through a standard bronchoscope – a thin flexible tube that is inserted through the mouth into the lungs to put in place an investigational device called the Nuvaira Lung Denervation System. Once in place, the system delivers targeted radiofrequency (RF) energy to the nerves located on the outside of the airways.
Individuals participating at the Temple University trial site, which has so far treated the most patients in the U.S., report improved lung functions that have allowed them to return to their active lives with only their daily medications.
Added Insights from Dr. Nair: The therapy described here is more of a concern for those with asthma, where the main problem is airway narrowing from "bronchoconstriction" as opposed to emphysema, where this is only one of several factors causing breathing difficulty. However, shortness of breath and wheezing are two of the main symptoms that occur when the bronchial tubes constrict. Thus, short acting inhalers, such as Albuterol, are used effectively for these situations.
Read about Temple patient experiences at 6 ABC News and learn more on the AIRFLOW-3 Clinical Trial website.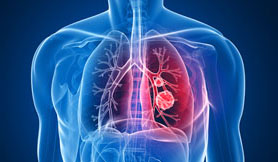 An improved quality of life is the NEF mission.
The NEF's mission is to improve the quality of life of patients with emphysema and their caregivers by providing and supporting educational, advocacy and research...
ARTICLE >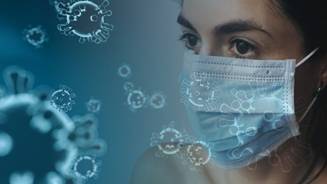 Everything We Know About COVID-19, Precautions and Vaccines
It's been more than a year since the World Health Organization (WHO) declared COVID-19 a global pandemic. Though the emergence of several vaccines hold promise for...
ARTICLE >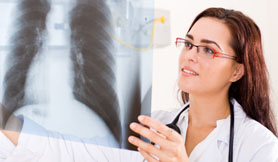 COPD and Emphysema afflict millions of adults and children today.
An estimated 3.1 million Americans have been diagnosed with emphysema and 11.2 million U.S. adults have been estimated to have COPD. Emphysema and Chronic...
ARTICLE >