Archives
Findings from a trial published in Lancet Respiratory Medicine discusses the discoveries of Fevipiprant, the newest pill in 20 years that reduces the symptoms of asthma. The pill is shown to provide instant relief to patients and it has, "actually started to repair the lining of their airways."
An 80 percent reduction in inflammation has been documented in patients with moderate-to-severe asthma who take two pills per day.
"This research shows massive promise and should be greeted with cautious optimism," said Samantha Walker of Asthma UK. "The possibility of taking a pill instead of using an inhaler will be a very welcome one among the 5.4 million people in the UK with asthma."
Fevipiprant was tested by researchers from Leicester University and has just passed the phase-lll trial. This indicates that the drug has passed trials that asses the safety and severe side effects of the pill as well as short-term results.
The effects of the drug, "were tested via a series of breathing tests, airway tissue samples, and CT scans of the chest, but one of the main aims of the trial was to observe the effect of Fevipiprant on the patients' airway inflammation." This is done by measuring the sputum eosinophil count, or measuring for inflammation.
"The rate in people with moderate-to-severe asthma taking [Fevipiprant] was reduced from an average of 5.4 percent to 1.1 percent over 12 weeks," Fevipiprant researchers said.
The researchers also claimed that the effects of the drug, along with research that supports the repair of damaged airway tissue, could have significant impacts on severe asthma patients. This drug could allow these patients to discontinue the use of strong medications used to help manage their disease.
"I'm really excited by this because this is the first treatment that I'm aware of that has been able to show effects across the board," lead researcher Chris Brightling said. Brighling claims that the drug should be on the market within three years' time.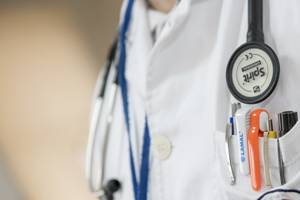 A recent study published in the Journal of the American Medical Association found over-the-counter (OTC) products, such as nicotine patches, were equally effective for smoking cessation as prescription drugs like Chantix.
The study researched 1086 smokers, in which about 20% of those studied were able to successfully quit tobacco, regardless of the treatment used. The only adverse affects that were recorded were vivid dreams, insomnia and nausea for those participants using Chantix.
Lead study author Tim Baker, a public health researcher at the University of Wisconsin Center for Tobacco Research and Intervention, said "the results suggest that the widely available, simple to use nicotine patch can produce long-term smoking cessation rates that are similar to those produced by more intense treatments".
This study is important because we live in a time where pharmacists have the ability to help patients to choose the most effective smoking cessation products. Overall, the results show that those patients who choose an OTC product will often spend less and see the same level of success as those taking a prescription medication.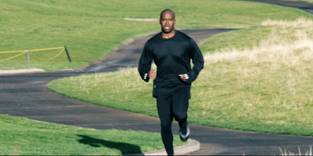 According to a recent study posted in Clinical Research in Pulmonology, a transdermal tulobuterol patch may help patients suffering from chronic obstructive pulmonary disease (COPD) "exercise for longer at a relatively high intensity". Because COPD often limits the ability to perform even menial physical activity, this patch could vastly improve quality of life and revolutionize therapies for those living with COPD.
The patch "was designed to maintain [tulobuterol, a long-acting bronchodilator] level at constant, effective concentrations over a 24-hour period" according to lead researcher Yoshiaki Minakata of the Third Department of Internal Medicine in Wakayama Medical University.
While the study only had eight participants, the treatment did show improvement in the "duration of physical activity for most of the patients." Since the participation was limited in this primary study, the researchers have suggested any future studies be conducted with larger cohorts in which "the influence of comorbidities and muscular weakness" are more clearly stated.
It has been shown in other studies that increased exercise helps to strengthen the lungs, improving function over a period of time. The difficult part for COPD patients is often the exercising itself. By providing an easy-to-apply patch that helps release a drug over a period of time, COPD patients are more likely to find exercising less exhaustive and more beneficial to the treatment of their condition.
Asthma and chronic obstructive pulmonary disease (COPD) patients who are treated with inhaled corticosteroids may have a significantly higher risk for both the development and progression of diabetes, according to research published in the American Journal of Preventative Medicine.
Analyzing data from more than 380,000 respiratory patients in Quebec, lead investigator Samy Suissa and team discovered a 34 percent increase in the rate of new diabetes diagnoses and diabetes progression in those patients using inhalers. Patients treated with the highest-dose inhalers are at even greater risk, with a 64 percent increase in the onset of diabetes and a 54 percent increase in diabetes progression.
Over the five and a half year study period, more than 30,000 COPD/asthma patients developed a new diagnosis of diabetes, while 2,100 patients diagnosed with diabetes before using inhalers experienced a worsening of their disease that ultimately required upgrading their diabetes care from pills to insulin shots.
"I would say that a lot more attention should first be paid to the lifestyle choices, dietary-wise, that lead to the pro-inflammatory conditions that raise the risk for both type 2 diabetes as well as COPD and asthma," said Dr. Stuart Weiss, an endocrinologist with the New York University Medical Center, in a recent press release.
Weiss believes the root of the problem is not the steroids but the fact that those who are at risk for diabetes are the same people who have asthma and COPD that require steroid treatment.
"Yes, we do know that steroids increase insulin resistance and that people treated with steroids require more aggressive diabetes management," Weiss conceded. "But if we don't generally take an approach that deals with the poor quality of food that people are routinely consuming, the incidence of both these diseases will continue to go up at a dramatic rate."
Based on the study, researchers suggest that patients treated with high doses of inhaled corticosteroids be assessed for possible hyperglycemia. Further, they believe the use of such high doses of inhalers be limited to situations where the benefit is clear.
Click Here to Access the Full Story from the U.S. News & World Report
Patients with chronic obstructive pulmonary disease (COPD) who are hospitalized for pneumonia and treated with inhaled corticosteroids (ICS) have decreased mortality compared to those who are not treated with ICS, according to a recent study published in The American Thoracic Society's American Journal of Respiratory and Critical Care Medicine.
The study examined the medical records of nearly 16,000 COPD patients over the age of 55 who had been admitted to Department of Veteran Affairs (VA) hospitals for pneumonia between 2002 and 2007. Roughly half of these patients had been treated with ICS (52.5 percent) and half had not (47.5 percent).
When researchers analyzed the causes of mortality between the two groups for both 30- and 90-day intervals, there were significant differences. For 30-day mortality, 10.2 percent of ICS users died, compared to 13.6 percent of those who were not treated with ICS. For 90-day mortality, 17.3 percent of ICS users died, compared to 22.8 percent who were not treated with ICS. Overall, those who were not treated with ICS had about a 25 percent greater mortality risk than those who were treated with ICS.
"These results have clear implications for current clinical practice, which has been informed in the past by a series of studies that found an increased risk of pneumonia with ICS use," said Eric Mortensen, MD, investigator at Veterans Evidence-based Research, Dissemination, and Implementation Center (VERDICT), a VA Health Services Research and Development program, and principal investigator on the study, in a press release issued by the American Thoracic Society.
He continued, "In contrast, our study would suggest that ICS use may confer a survival benefit to these patients and may be employed when there are not contraindications. These results should reassure clinicians that they can give their COPD patients ICS without fearing that the increased risk of pneumonia will translate into higher risk of mortality."

Click Here to Access the Full Study from the American Journal of Respiratory and Critical Care Medicine
A team of international experts has launched a project to develop a tool they believe will tailor the treatment of asthma and chronic obstructive pulmonary disease (COPD), according to the European Respiratory Society. The five-year project, Airway Disease Predicting Outcomes through Patient Specific Computational Modeling (AirPROM), will create computed and physical models of the airway system to help researchers and doctors predict how patients might react to various treatments.
While researchers are continually working to improve the treatment and diagnosis of COPD, the current methods to detect and treat these conditions do not always consider individual differences in the airways. As a result, COPD patients may not receive the most effective treatment. The project, if successful, will address the problems that researchers and doctors have long faced in matching more advanced, targeted treatment approaches to the right patients.
By using unique computed models of the cells in an airway and a physical model of the airways, in conjunction with existing data and tests, the AirPROM research team will be able to test new therapies and tailor treatments to individual patients. These tools will also help scientists predict how the diseases will progress and effect the airways to help monitor the future risk to patients. The team, which comprises scientists from more than 10 European countries, also hopes to assess how air flows through the lungs and why it becomes obstructed in people with asthma and COPD.
The end goal of the project is to use this information to generate an extensive database that links the characteristics of different airways to a particular treatment, helping health professionals provide personalized treatment for people with COPD and asthma.
"This new model will help us to visualize activity in our lungs and see how our illness affects our breathing," said Breda Flood, a patient with asthma and board member of the European Federation of Allergy and Airways Diseases Patients Association (EFA) in a recent Medical News Today article. "By gaining an insight into how specific treatments will work, patients will have a better understanding of how to manage their condition in the future."
AirPROM is a part of the Virtual Physiological Human Project, which aims to help support and progress European research in biomedical modeling and simulation of the human body.

Click Here to Access the Full Story from the European Respiratory Society
Relovair, an inhaled drug candidate from GlaxoSmithKline (GSK), has shown positive results in two crucial studies evaluating the compound's effectiveness in treating chronic obstructive pulmonary disease (COPD). That is according to a recent statement released by the London-based pharmaceutical company.
GSK and drug partner Theravance said that both studies, which evaluated the compound in 6,000 patients with moderate to severe COPD, showed that Relovair demonstrated statistically significant improvements in patients compared to a placebo. These results boost the compound's chances of becoming the successor to GSK's blockbuster asthma and COPD drug, ADVAIR, whose patents have expired. ADVAIR, which generated about $8.4 billion in 2010 sales, is GSK's top-selling product.
Both studies were placebo-controlled, double-blind, parallel-group studies and evaluated two separate measures of lung function: improvements in lung function over the first four hours post-dose on day 168 and the end-of-dose trough lung function on day 169. For pre-specified co-primary endpoints analyses, both studies show statistically significant improvements for Relovair compared with the placebo.
The studies also revealed that the most common adverse events across all treatments, including placebo, were nasopharyngitis, upper respiratory tract infection and headache. There were no clinically relevant effects seen in laboratory measures or vital signs.
Developed as a once-per-day inhaled drug, Relovair pairs ADVAIR's main ingredient, fluticasone, with another compound, vilanterol. It is also being studied as an asthma treatment. From here, the two six-month studies will be combined with a separate 12-month study and included in the company's regulatory submissions. The full results of all studies will be presented at future scientific meetings.
Click Here to Access the Full Story From GlaxoSmithKline. For additional information on the relevance of this study, Click Here.
A phase III study revealed that Novartis AG's (NVS's) experimental drug, NVA237, is just as effective in treating lung conditions such as chronic obstructive pulmonary disease (COPD) as the standard therapy. These findings reinforce the prospects for the Swiss drug maker's respiratory franchise.
The study, named GLOW2, found that NVA237 treated patients suffering from moderate to severe COPD better than the placebo and was well tolerated and similarly efficient as the popular drug tiotropium, also known as Spiriva.
"This new study adds to the growing evidence that NVA237 could be an important treatment option for COPD and supports our plans to develop a fixed-dose combination with our Onbrez Breezhaler," said Trevor Mundel, Novartis' global head of development, in a statement released by the organization.
Onbrez Breezhaler is also known by its generic name, indacaterol. While initial hopes that Novartis would soon launch several new lung drugs were dampened by regulatory concerns in the U.S., analysts believe that the company could generate an excess of $2.5 billion in sales from the franchise once medicines are approved. Additional Novartis lung medicines include Xolair and Foradil.
The lung care franchise is expected to help the company bridge the loss of sales expected from the expiration of patents for Novartis' heart drug, Divoan, and cancer medication, Gleevec.
Click Here to Access the Full Story from The Wall Street Journal
Combination triple therapy has been proven to reduce mortality, hospital admissions and exacerbations in patients with chronic obstructive pulmonary disease (COPD), according to a recent study published in CHEST.
While physicians commonly use triple therapy with inhaled corticosteroids, beta-agonists and antimuscarinics for COPD, researchers argue that this therapy has been used with limited scientific support. However, the study supports that this treatment is effective in the treatment of the disease.
Researchers studied patients diagnosed with COPD in the NHS Tayside Respiratory Disease Information System between 2001 and 2010. Patients were divided into two groups based on their use of dual or triple therapy and statistical analysis used to calculate hazard rations for all-cause mortality hospital admissions due to respiratory disease, and emergency oral steroid use, to treat exacerbations.
Of the patients, 1,857 were prescribed triple therapy—defined as any combination of inhaled steroid, a long-acting bet-agonist and tiotropium—while 996 were prescribed dual therapy with an inhaled steroid and long-acting beta-agonist. Researchers noted that the patients who received triple therapy had more severe COPD compared to the dual therapy group.
After adjusting for factors such as history of disease, age, sex and smoking status, researchers found that the addition of tiotropium to dual therapy reduced the risk of death from any cause by 35%. Additionally, researchers analyzed a subgroup of patients to determine if triple therapy reduced the risk of death due to respiratory or cardiovascular disease. Findings show that adding the third drug reduced the risk of death from respiratory disease by 30% and cardiovascular disease by 51%.
Risk of COPD exacerbations was also reduced by 29%, while the risk of being admitted to the hospital due to respiratory disease was reduced by 15%. Researchers note that while triple therapy reduces a number of negative repercussions of the disease, there were no clinically relevant changes found in lung function between the two groups.
Long-term use of the common antibiotic azithromycin has been proven to reduce the number of flare-ups in patients with chronic obstructive pulmonary disease (COPD), according to a recent study published in The New England Journal of Medicine.
When taken over the course of a year, azithromycin proved to reduce flare-ups in COPD patients by 20%. Typically, a person with moderate to severe COPD experiences one to three flare-ups each year. Minimizing these flare-ups can reduce hospitalization and improve quality of life.
The study, which was funded by the National Institutes of Health, assigned 570 patients with COPD to take 250mg of azithromycin daily for one year and 572 patients to take a placebo. Roughly 80% of patients in the study were also on other medication for COPD. Patients were on average aged 65, and all patients were on oxygen and reported having at least one flare-up in the previous year.
Compared to the placebo, the antibiotic reduced flare-ups by about 20%. After one year, those patients in the placebo group had on average 1.83 flare-ups, while those in the antibiotic group had 1.48. During the study, there were 156 COPD-related hospitalizations for the antibiotic group and 200 for the placebo group. The regimen has its downsides, researchers note. These include hearing loss, which has been found with other antibiotics, and an increase in antibiotic-resistant microbes in some patients.
Researchers note that the regimen is intended only for patients with moderate to severe COPD who require supplemental oxygen or have a history of flare-ups. Further, patients who have heart problems linked with abnormal rhythms are not good candidates for this treatment.
''If you are in the ER a couple times a year or the hospital once a year and have frequent flare-ups more than twice a year, I think the benefits outweigh the risks here," said researcher Mark Dransfield, M.D., director of the University of Alabama at Birmingham Lung Health Center, in an article published on WebMD.
Click Here to Access the Full Study from The New England Journal of Medicine