Archives
Nebulizers, which turn liquid medication into a mist, are used to treat various lung conditions, including chronic obstructive pulmonary disease (COPD) and asthma. Vaporizing medications like albuterol, ipratropium, epinephrine, and corticosteroids helps people more easily and efficiently inhale it deep into their lungs.
Like an inhaler, a nebulizer works by delivering medication in a spray or a mist to make it easier to inhale. However, nebulizers are generally a better option for children than metered-dose inhalers because they require less effort. Too, a nebulizer has passive inhalation, which translates to less work for both adults and children. It can also be used for longer periods, making it a potentially life-saving device for someone suffering from a severe asthma attack.
A nebulizer consists of the machine, tubing, medicine cup, and mouthpiece or mask. Most work by using air compressors, which use air to convert the liquid into mist. There are also ultrasonic nebulizers, which use sound vibration instead. And while they can't fit into your pocket like inhalers, many nebulizers are portable for on-the-go use although most require a battery or need to be plugged into an electrical outlet to function.
Additional insight from Dr. Nair: A misconception that people have about nebulizers is that they get their inhaled medication more effectively into the lungs as opposed to when they use a simple inhaler. In reality, they have the same effectiveness. A regular inhaler even has an advantage as it is easier and quicker to use. The caveat is the need for proper technique, which is a good breath hold. If you have a sudden episode of shortness of breath and you are breathing so fast you can't hold your breath (classically for 10 seconds) or you are coughing, a nebulizer may be better. As always, talk to your doctor if you want to consider this option as every patient's needs are unique.
To learn more about how to use a nebulizer, read more on MSN.
Lung transplants are often the final treatment option for people with severe chronic obstructive pulmonary disorder (COPD), offering increased life expectancy and higher quality of life for those with end stage COPD. However, lung transplants do not have the same rates of long-term success as other forms of transplant surgery and include a high occurrence of infection and rejection.
According to the International Society for Heart and Lung Transplant, a person must meet the following criteria to receive a lung transplant:
the condition is worsening despite treatment

enters a hypercapnic state (too much carbon dioxide in the blood)

enters a hypoxemic state (too little oxygen in the blood)

a forced expiratory volume in 1 second (the amount of air a person can force out of their lungs in 1 second) less than 25% lower than the value the doctor predicts would be had if the lungs were working normally

Single lung,

which involves a person receiving one lung.

Double lung,

Combined heart and lung,

in which a person receives a heart and two lungs. This is generally only for people with either a congenital condition or a lung disease that has significantly damaged the heart.
A doctor may also consider placing a person on the lung transplant waiting list if they have a BODE index (Body-mass index, airflow Obstruction, Dyspnea, and Exercise) score of at least 80%, three or more severe COPD exacerbations in the past year, and/or moderate to severe pulmonary hypertension.
Short-term, the survival rates among lung transplant recipients are quite good – up to 92% of people survive for at least three months after the surgery. Research also suggests that lung transplants are the only intervention that can deliver long-term outcomes in people with very advanced cases of COPD, with roughly half of those receiving a lung transplant surviving for at least five years.
There are three types of lung transplant:
While there is currently no cure for COPD, for those with severe or end-stage COPD, lung transplantation offers a very real potential for improved quality of life.
Additional insight from Dr. Nair: When the doctor suggests undergoing a lung transplant evaluation, it is a scary proposition. But, as with all transplant surgery, it's not something that happens immediately. It is a long and thorough process, and the wait for lungs is lengthy. The patient must also be extremely bad off, physically. A lung transplant is a lifelong commitment, but it can be miraculous.
To read the full article, visit Medical News Today.
A quick blast of steam could give countless individuals who battle debilitating breathlessness a new lease of life. It's a new procedure designed to help people with severe emphysema. According to reports, in as little as 15 minutes, doctors can treat damaged tissue in the lungs with a burst of heated water vapor, which scars the tissue.
As the scarred tissue shrinks over several days, space in the lungs is freed up, making it easier to breathe. Within weeks, the results suggest that patients are able to do more physically than they have in years.
The steam treatment was developed in the US. The procedure aims to improve the lives of patients with severe emphysema. The treatment is not a complete cure, but may relieve COPD symptoms, specifically helping sufferers walk further independently.
COPD damage reduces the amount of oxygen that reaches the bloodstream, causing breathlessness, coughing and fatigue. Eventually, healthy lung air sacs break apart and merge, causing gaps in the lungs. This leads to air getting trapped and causing the lungs to over-inflate, causing discomfort and making it even harder to breathe. with less room for fresh oxygen to enter the lungs.
The new treatment is called Bronchoscopic Thermal Vapour Ablation, or BTVA. It can target very specific areas and only requires moderate sedation.
After the treatment, most patients are kept in hospital for only one night and some are even well enough to go home the same day. The scar tissues shrinkage takes about four weeks from the time of the procedure. Until then, symptoms may worsen.
During the procedure, a tube containing a camera – a bronchoscope – is fed through the mouth to the lungs and to the worst affected area which needs to be treated. A balloon is passed through the tube to its tip, where it is inflated to block the airway. The obstruction means the steam reaches the targeted area only.
A dose of steam is then sprayed through a separate channel in the tube for between three and 10 seconds. After 20 seconds, the balloon is removed, and the airways are assessed. At most, two parts of the lungs will be treated at one time to avoid the risk of severe inflammation, which can cause further problems. The procedure can be repeated a few months later, to treat any additional parts of the lung.
The procedure is still in the research and testing phase, so may not be widely available, but shows promise as a possible treatment of COPD in some patients. To learn more, visit the Daily Mail.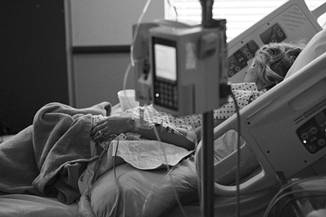 The prevalence of atrial fibrillation increased in the United States from 2003 to 2014 among patients hospitalized with end-stage chronic obstructive pulmonary disease (COPD), according to results of a retrospective analysis.
"Better management strategies for patients with end-stage COPD comorbid with [atrial fibrillation] are needed, especially in elderly individuals," Xiaochun Xiao, MPH, researcher in the department of health statistic at Second Military Medical University in Shanghai, and colleagues wrote in Chest.
Researchers evaluated data from 1,345,270 patients included in the 2003 to 2014 Nationwide Inpatient Sample. Xiao and colleagues assessed the prevalence of atrial fibrillation (AF) in patients with end-stage COPD on home oxygen admitted for COPD exacerbation. Several models were used to evaluate the association of AF with clinical factors, cost, length of hospital stay and hospital outcomes.
Of all patients admitted for COPD exacerbation, more than 18 percent had AF.
The primary outcome found is that temporal trend of AF prevalence increased substantially from about 13 percent in 2003 to more than 21 percent in 2014.
Patients with AF were more likely to be older (75 vs. 69 years), white (80 percent vs. 74 percent) and male (59 percent vs. 50 percent) compared with those without atrial fibrillation.
Comorbidities associated with increased prevalence of AF included congestive heart failure, valvulopathy, pulmonary circulation, chronic blood anemia and coagulopathy. AF was associated with increased healthcare costs and hospital length-of-stay, and was a risk indicator of stroke, in-hospital death, sepsis, acute respiratory failure and acute kidney injury.
"Our study represents the most current assessment of temporal trends and characteristics of atrial fibrillation among hospital encounters in the United States with end-stage COPD on home oxygen who were hospitalized for COPD exacerbation," researchers wrote.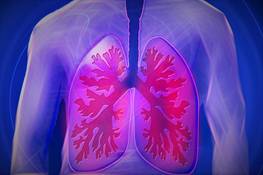 An experimental bronchoscopic therapy for chronic obstructive pulmonary disease (COPD) involving the use of electrical waves to disrupt airway passage nerve transmission has been found to be safe and feasibly effective in a small, but early, study. In 15 patients with moderate-to-severe COPD, targeted lung denervation (TLD) was associated with no serious adverse events when given as a single dose through three years of follow-up, according to Arschang Valipour, MD, PhD, of Ludwig Boltzmann Institute for COPD and Respiratory Epidemiology in Vienna, and colleagues.
The results confirm those of an earlier pilot study involving 22 patients with COPD treated with TLD in both lungs.
"With long-term safety of targeted lung denervation established between two studies now, focus will be on optimizing the energy dose, further refining the procedure, studying potentially additive effects of targeted lung denervation on top of long-acting muscarinic antagonist treatment, and conducting careful patient phenotyping analysis to identify those patients most likely to benefit from this novel therapy," the authors wrote in the International Journal of Chronic Obstructive Pulmonary Disease.
The TLD was performed with "the intention of achieving bronchodilation through ablation of parasympathetic pulmonary nerves entering the lung and running along the outside of the two main bronchi," the researchers wrote.
Previous studies involved treatment of the lungs individually, but this study examined the treatment given as a single procedure. All patients met the safety endpoint of "freedom from worsening of COPD" and no procedural complications were reported. Ultimately, the results of lung function and exercise capacity demonstrated similar beneficial effects of TLD without bronchodilators when compared with long-acting anticholinergic therapy at 30 days, 180 days, 365 days, two years and three years post-TLD.
James F. Donohue, MD, of the University of North Carolina Chapel Hill, who wasn't involved with the study, said the research is exciting, but it's a long way from a small plausible trial, as is the case here, to formal FDA approval.
"The net effect is the targeted tissue ablation at depth with minimal heating and damage of the inner surface of the airway. The goal of targeted ablation is to disrupt motor axons within bronchial nerve branches running along the main bronchi, thereby blocking parasympathetic signaling to the lung and decreasing neuronal release of acetylcholine," the researchers wrote.
Findings from a trial published in Lancet Respiratory Medicine discusses the discoveries of Fevipiprant, the newest pill in 20 years that reduces the symptoms of asthma. The pill is shown to provide instant relief to patients and it has, "actually started to repair the lining of their airways."
An 80 percent reduction in inflammation has been documented in patients with moderate-to-severe asthma who take two pills per day.
"This research shows massive promise and should be greeted with cautious optimism," said Samantha Walker of Asthma UK. "The possibility of taking a pill instead of using an inhaler will be a very welcome one among the 5.4 million people in the UK with asthma."
Fevipiprant was tested by researchers from Leicester University and has just passed the phase-lll trial. This indicates that the drug has passed trials that asses the safety and severe side effects of the pill as well as short-term results.
The effects of the drug, "were tested via a series of breathing tests, airway tissue samples, and CT scans of the chest, but one of the main aims of the trial was to observe the effect of Fevipiprant on the patients' airway inflammation." This is done by measuring the sputum eosinophil count, or measuring for inflammation.
"The rate in people with moderate-to-severe asthma taking [Fevipiprant] was reduced from an average of 5.4 percent to 1.1 percent over 12 weeks," Fevipiprant researchers said.
The researchers also claimed that the effects of the drug, along with research that supports the repair of damaged airway tissue, could have significant impacts on severe asthma patients. This drug could allow these patients to discontinue the use of strong medications used to help manage their disease.
"I'm really excited by this because this is the first treatment that I'm aware of that has been able to show effects across the board," lead researcher Chris Brightling said. Brighling claims that the drug should be on the market within three years' time.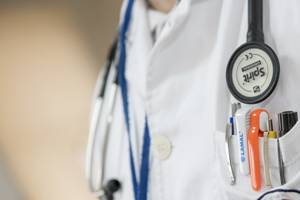 A recent study published in the Journal of the American Medical Association found over-the-counter (OTC) products, such as nicotine patches, were equally effective for smoking cessation as prescription drugs like Chantix.
The study researched 1086 smokers, in which about 20% of those studied were able to successfully quit tobacco, regardless of the treatment used. The only adverse affects that were recorded were vivid dreams, insomnia and nausea for those participants using Chantix.
Lead study author Tim Baker, a public health researcher at the University of Wisconsin Center for Tobacco Research and Intervention, said "the results suggest that the widely available, simple to use nicotine patch can produce long-term smoking cessation rates that are similar to those produced by more intense treatments".
This study is important because we live in a time where pharmacists have the ability to help patients to choose the most effective smoking cessation products. Overall, the results show that those patients who choose an OTC product will often spend less and see the same level of success as those taking a prescription medication.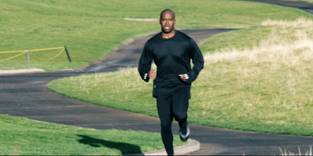 According to a recent study posted in Clinical Research in Pulmonology, a transdermal tulobuterol patch may help patients suffering from chronic obstructive pulmonary disease (COPD) "exercise for longer at a relatively high intensity". Because COPD often limits the ability to perform even menial physical activity, this patch could vastly improve quality of life and revolutionize therapies for those living with COPD.
The patch "was designed to maintain [tulobuterol, a long-acting bronchodilator] level at constant, effective concentrations over a 24-hour period" according to lead researcher Yoshiaki Minakata of the Third Department of Internal Medicine in Wakayama Medical University.
While the study only had eight participants, the treatment did show improvement in the "duration of physical activity for most of the patients." Since the participation was limited in this primary study, the researchers have suggested any future studies be conducted with larger cohorts in which "the influence of comorbidities and muscular weakness" are more clearly stated.
It has been shown in other studies that increased exercise helps to strengthen the lungs, improving function over a period of time. The difficult part for COPD patients is often the exercising itself. By providing an easy-to-apply patch that helps release a drug over a period of time, COPD patients are more likely to find exercising less exhaustive and more beneficial to the treatment of their condition.
Asthma and chronic obstructive pulmonary disease (COPD) patients who are treated with inhaled corticosteroids may have a significantly higher risk for both the development and progression of diabetes, according to research published in the American Journal of Preventative Medicine.
Analyzing data from more than 380,000 respiratory patients in Quebec, lead investigator Samy Suissa and team discovered a 34 percent increase in the rate of new diabetes diagnoses and diabetes progression in those patients using inhalers. Patients treated with the highest-dose inhalers are at even greater risk, with a 64 percent increase in the onset of diabetes and a 54 percent increase in diabetes progression.
Over the five and a half year study period, more than 30,000 COPD/asthma patients developed a new diagnosis of diabetes, while 2,100 patients diagnosed with diabetes before using inhalers experienced a worsening of their disease that ultimately required upgrading their diabetes care from pills to insulin shots.
"I would say that a lot more attention should first be paid to the lifestyle choices, dietary-wise, that lead to the pro-inflammatory conditions that raise the risk for both type 2 diabetes as well as COPD and asthma," said Dr. Stuart Weiss, an endocrinologist with the New York University Medical Center, in a recent press release.
Weiss believes the root of the problem is not the steroids but the fact that those who are at risk for diabetes are the same people who have asthma and COPD that require steroid treatment.
"Yes, we do know that steroids increase insulin resistance and that people treated with steroids require more aggressive diabetes management," Weiss conceded. "But if we don't generally take an approach that deals with the poor quality of food that people are routinely consuming, the incidence of both these diseases will continue to go up at a dramatic rate."
Based on the study, researchers suggest that patients treated with high doses of inhaled corticosteroids be assessed for possible hyperglycemia. Further, they believe the use of such high doses of inhalers be limited to situations where the benefit is clear.
Click Here to Access the Full Story from the U.S. News & World Report
Patients with chronic obstructive pulmonary disease (COPD) who are hospitalized for pneumonia and treated with inhaled corticosteroids (ICS) have decreased mortality compared to those who are not treated with ICS, according to a recent study published in The American Thoracic Society's American Journal of Respiratory and Critical Care Medicine.
The study examined the medical records of nearly 16,000 COPD patients over the age of 55 who had been admitted to Department of Veteran Affairs (VA) hospitals for pneumonia between 2002 and 2007. Roughly half of these patients had been treated with ICS (52.5 percent) and half had not (47.5 percent).
When researchers analyzed the causes of mortality between the two groups for both 30- and 90-day intervals, there were significant differences. For 30-day mortality, 10.2 percent of ICS users died, compared to 13.6 percent of those who were not treated with ICS. For 90-day mortality, 17.3 percent of ICS users died, compared to 22.8 percent who were not treated with ICS. Overall, those who were not treated with ICS had about a 25 percent greater mortality risk than those who were treated with ICS.
"These results have clear implications for current clinical practice, which has been informed in the past by a series of studies that found an increased risk of pneumonia with ICS use," said Eric Mortensen, MD, investigator at Veterans Evidence-based Research, Dissemination, and Implementation Center (VERDICT), a VA Health Services Research and Development program, and principal investigator on the study, in a press release issued by the American Thoracic Society.
He continued, "In contrast, our study would suggest that ICS use may confer a survival benefit to these patients and may be employed when there are not contraindications. These results should reassure clinicians that they can give their COPD patients ICS without fearing that the increased risk of pneumonia will translate into higher risk of mortality."

Click Here to Access the Full Study from the American Journal of Respiratory and Critical Care Medicine