According to a recent study published in the Journal of General Internal Medicine, e-cigarettes do not benefit patients with chronic obstructive pulmonary disease (COPD) who are attempting to stop smoking or prevent nicotine-related health complications from occurring. Although e-cigarettes are increasingly popular, there are few studies highlighting the "long-term effects of vaping".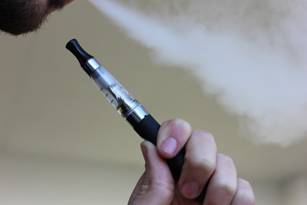 The study, "Electronic Use in U.S. Adults at Risk for or with COPD: Analysis from Two Observational Cohorts," was conducted by researchers at the University of North Carolina at Chapel Hill School of Medicine who gathered and analyzed data from two COPD-focused studies, the COPDGene study and SPIROMICS.
"We've seen a dramatic increase in the use of e-cigs in the United States, and it's unclear what the potential consequences are among smokers at-risk or with COPD," M. Bradley Drummond, MD, MHS, director of the Obstructive Lung Diseases Clinical and Translational Research Center at the UNC School of Medicine, said.
"But there is virtually no information available on older individuals at-risk or with COPD. So we've leveraged the data that has already been gathered from two existing COPD-focused [groups] as a way to begin to address this lack of information." Drummond added.
Overall, the goal of the study "was to determine the use pattern of e-cigarettes," as well as analyze any beneficial health effects resulting from the use of e-cigarettes among older adults with COPD or those with a high risk of developing it. Surprisingly, researchers discovered that substituting conventional cigarettes with e-cigarettes did not yield any benefits.
In fact, patients who reported to use both e-cigarettes and conventional cigarettes "had the worst outcome in the study." Drummond believes this stems from the fact that dual users consume more nicotine than those who solely smoke conventional cigarettes.
"We expected to see that folks who quit combustibles would have decreased symptoms because of their decreased tobacco use, but that wasn't the case." Drummond said. "Individuals who had tried e-cigarettes as a way to reduce their use of conventional cigarettes were actually less likely to reduce their use or quit combustible cigarettes than those who had never tried e-cigarettes."
According to a University of Michigan study, individuals who have a history of smoking and undergo endovascular aneurysm treatment are more likely to experience the recurrence of a brain aneurysm.
"There was an almost threefold increase of aneurysm recurrence for smokers," says senior author B. Gregory Thompson, M.D., a neurosurgeon at Michigan Medicine. "We must make a much more profound attempt to convince patients they have to stop smoking."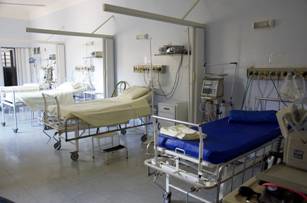 The study published in the Journal of Neurosurgery, analyzed 247 patients who experienced 296 cerebral aneurysms. Researchers separated individuals into three groups: current smokers, former smokers and those who had never smoked. Those who were former and current smokers had "a recurrence rate of 26.3 percent, and accounted for 232 of the 296 aneurysms documented in this study." Those who had never smoked "experienced a recurrence rate of 17.2 percent, accounting for the remaining 64 aneurysms."
"We already know that smoking increases the development, growth and risk of rupture of aneurysms," says Thompson, the John E. McGillicuddy Collegiate Professor of Neurosurgery. "We didn't know that after endovascular treatment the risk of recurrence of an aneurysm is as clearly related to smoking as we've shown in this study."
Researchers are still unsure of why exactly tobacco utilization results in an initial aneurysm, but there are various suggestions. University of Michigan researchers in particular theorize that smoking might impact how "an aneurysm is obliterated in the first place", or may prevent or slow the healing process.
All patients participating this study had received endovascular treatment, an increasingly common option despite its lack of durability compared to that of traditional surgery. The study also revealed that former smokers, who had reported smoking cessation at any time, had a 23.8 percent rate of recurrence. Current smokers had rate of 28.4 percent of recurrence, while individuals who had never smoked were only found to have a recurrence rate of 17.2 percent.
Over 22 percent of smokers hospitalized due to coronary heart disease (CHD) were highly motivated to stop smoking and received pharmacotherapy aimed at improving smoking cessation during their hospitalization.
According to the study analyzing data from 282 hospitals located in the U.S., the highest performing hospitals initiated smoking cessation treatment in nearly two-thirds of patients while the lowest performing hospitals only initiated therapy "in less than 10 percent" of patients.
"The hospital was a more important predictor of receiving smoking cessation counseling and treatment than the patient," said Quinn Pack, MD, of Baystate Medical Center. "We saw big hospitals, small hospitals, urban, not urban all vary widely across the range, and none of these variables were predictive."
Another study published in JAMA Cardiology revealed a low utilization of smoking cessation medication among older patients who were hospitalized due to a heart attack. In fact, only 7 percent of these patients filled smoking-cessation drug prescriptions within 90 days of being discharged from the hospital.
"...we are really missing the boat when it comes to helping patients at this very critical time. This is really about the administration and the hospital culture. Some hospitals are really pushing this, and at others, smoking cessation treatment doesn't seem to be on the radar," said Pack.
Throughout their studies focusing on 36,675 smokers with CHD, the researchers effectively identified patient and hospital factors that contributed to the use of smoking cessation pharmacotherapy (SCP), as well as the rate of influence each hospital had on a patient's probability of receiving SCP. A nicotine patch was the most commonly used medication with patients also choosing to use nicotine gum, lozenge, inhalers, bupropion and varenicline.
It was also discovered that the "patient-level factors most associated with receipt of SCP" included chronic lung disease, alcohol abuse and depression. A 6 percent increase in mean hospital SCP rate increased between the years of 2004 and 2011, yet there was only a 2 percent increase realized between 2011 and 2014.
"Hospitalization for a cardiac event provides a teachable moment with high patient motivation to quit smoking; however, our findings suggest that many hospitals are missing this opportunity to improve outcomes for smokers hospitalized for CHD," wrote Pack's group.
To support smoking cessation efforts, it is recommended that hospitals are equipped with smoking cessation protocol and counselors on staff.
Truth Initiative and Mayo Clinic recently collaborated to create the EX Program. The smoking cessation program is developed "for employers, health systems and health plans to offer to their employees and members."
The program builds upon EX, a consumer-oriented platform that has been shown to quadruple smoking cessation rates. Since its inception in 2008, EX has helped over 800,000 individuals stop smoking.
"We developed the EX Program to fill a gap in the market," said Robin Koval, CEO and president of Truth Initiative. "Organizations are still burdened with the financial and health impacts of smoking, and many are frustrated with the poor results they're seeing from wellness programs. Tobacco use is a complex addiction that requires specialized treatment from a provider with deep expertise and experience. We aim to be that provider."
The EX Program equips users with coaching and medication support provided by tobacco treatment specialists at the Mayo Clinic Nicotine Dependence Center and Truth Initiative. Further, the program also enables access to "proven quitting tools and an online community of thousands of smokers and ex-smokers."
In addition to these capabilities, the program also sends reports highlighting employee engagement and outcomes to employers and health plans. Guidance is also available "on promoting the program and setting workplace tobacco policy," to ensure employers meet Affordable Care Act requirements for wellness programs. This is a significant initiative, as smokers cost employers an additional $6,000 each year in contrast to those employees who have never smoked.
"The ability to reach smokers with a digital quit smoking program is unprecedented. Our research has shown that online, interactive interventions are as effective as face-to-face and quit line interventions, but at far lower costs," said Amanda Graham, SVP innovations at Truth Initiative and head of the EX Program. "With the EX Program, smokers can connect with experts and peers at any time, from any device, for as long as they need. Use of the EX community is an independent predictor of success, and 93% of members say they would recommend EX to other smokers who want to quit."
Individuals who are overweight or obese often fear gaining additional weight if they stop smoking, which in turn causes increased health risks.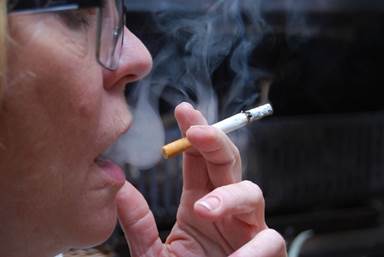 Along with her research team, Marney A. White, Ph.D., M.S., associate professor in the Department of Chronic Disease Epidemiology at the Yale School of Public Health, directed "a randomized control trial of an Internet-administered smoking cessation treatment" that targeted overweight and obese smokers. The study appears in the Journal of Health Psychology.
Participants either volunteered for 12 weeks of nicotine replacement therapy and cognitive behavioral therapy (CBT) or health education. The prevalence of smoking cessation was then measured after 12 weeks following the smokers' quit date and again 24 weeks later.
Based on the findings, researchers concluded that CBT was more effective than health education for those attempting to regulate weight gain while remaining tobacco free. It was also found that those concerned about weight gain are, "less likely to seek treatment and have reported shorter quit attempts and a higher expectation of relapses if they gain weight." Individuals were also more likely to cease smoking efforts if they experienced post-quit weight gain.
"There is a need for tailored smoking cessation treatments for smokers who are overweight or obese, because the combined effect of smoking and obesity on health outcomes is quite grave," said White.
Despite the fact that smokers often weigh less than non-smokers, the severe health implications resulting from smoking far outweigh the benefits of a lower weight. For instance, obese individuals who smoke are 3.5 to 5 times more at risk for developing cardiovascular complications. Due to these risks, researchers concluded the need for smoking cessation treatments, "that address post-cessation weight gain."
Click Here to Access the Full Article on Yale School of Public Health