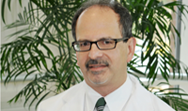 The National Emphysema Foundation President, Dr. Laurence G. Nair summarized some of the most interesting topics brought up during the conference.
After attending many informational sessions at the American Thoracic Society's Annual Meeting, National Emphysema Foundation President, Laurence G. Nair, offered a summary of some of the most interesting topics brought up during the conference.
Several presentations described the sobering statistics regarding the use of resources in the diagnoses and treatment of chronic obstructive pulmonary disease (COPD). For instance, Nair referenced one meeting that cited the American Lung Association finding that $50 billion dollars was the cost to the economy for the treatment of COPD and its effect on lost production in the economy per year. Dr. Sanjay Sethi, from SUNY Buffalo, opened a presentation he had by stating that there are 10 million office visits a year for COPD, one million visits to the emergency department and over 700,000 hospital admissions. Additionally, Dr. Sethi noted that there is new data that indicates more women than men have COPD at this time and they are more likely to have symptoms than men.

The most important message, reiterated by almost every presenter and/or session was the understanding that COPD diagnoses and treatment is in the midst of a vast shift. Currently, we have been able to describe disease by what is seen and directly observed by the eye, by symptoms, structural abnormalities (using radiology), functional change (physiologic function by pulmonary function tests) and to some degree cellular findings. But new research indicates that science is reaching deeper, tapping into genealogy and relying on cellular biology and biomarkers more so than ever before. It is the hope of the scientists, physicians and clinicians who attended the conference as well as those around the world that these new findings, many of which were presented or discussed at ATS Denver 2015, will lead to faster and more accurate diagnosis, promote more customized treatment and identify those who require more aggressive therapy, allowing those with COPD to live their lives better than ever before.