Order Sets Help Decrease COPD Hospitalization
According to a recent study published in the Canadian Respiratory Journal, the use of order sets by physicians for the management of chronic obstructive pulmonary disease (COPD) is able to reduce hospitalization time and medication use outcomes. Hospitalization time and frequency continues to be a problem for patients of chronic diseases, specifically those with COPD, whose symptoms can flare from any number of activities.
Not familiar with order sets?
Order sets are a series of checklist recommendations designed to assist physicians in the decision making process about the most appropriate course of care in COPD patients. With COPD acting as the leading cause of hospitalization COPD in Canada, Samir Gupta, lead investigator of the study and a respirologist at St. Michael's Hospital, was prompted to seek out just how helpful order sets are to lessening hospital admissions for those with worsening COPD.
Gupta believed that "by providing doctors with the best, evidence-based information at the point in time when they are deciding on medications and tests for their patients, doctors' adherence to best practices [will improve]."
Study researchers "encouraged both physicians and other members of the hospital staff to use the order set, which provided comprehensive admission instructions. The checklist was created by a team from the respirology and internal medicine wards at St. Michael's, particularly focusing on patients who were admitted to the hospital due to worsening COPD".
Results indicated that the "length of patients' average hospital stay decreased approximately two-and-a-half days in cases where physicians used the order sets". "This is a dramatic drop, and points to one of the key, positive findings in our research," noted Gupta. "The faster we can get patients home and breathing easier, the better for our patients and for our health-care system."
Other findings indicated that that more patients were treated with proper antibiotics, leading to "fewer cases of over-treatment and antibiotic resistance, according to the order sets".
Click Here to Access the Full Study on Canadian Respiratory Journal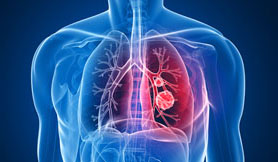 An improved quality of life is the NEF mission.
The NEF's mission is to improve the quality of life of patients with emphysema and their caregivers by providing and supporting educational, advocacy and research...
ARTICLE >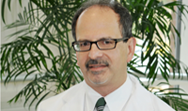 2015 American Thoracic Society Annual Meeting Highlights.
The National Emphysema Foundation President, Dr. Laurence G. Nair summarized some of the most interesting topics brought up during the conference. After attending...
ARTICLE >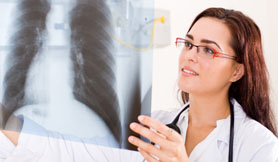 COPD and Emphysema afflict millions of adults and children today.
An estimated 3.1 million Americans have been diagnosed with emphysema and 11.2 million U.S. adults have been estimated to have COPD. Emphysema and Chronic...
ARTICLE >