Researchers Find New COPD Therapy Device Makes Breathing Easier
Millions of people suffering from chronic obstructive pulmonary disease (COPD) now have renewed hope, thanks to a new device that is demonstrated to improve breathlessness. The device, which moves mucous up and out of the lungs, promises to better a patient's quality of life while avoiding the use of prescription drugs during treatment.
The Aerobika Oscillating Positive Expiratory Pressure (OPEP) Therapy System recently won Gold at the Medical Design Excellence Awards, which recognizes cutting-edge innovations that are saving lives; improving patient healthcare; and transforming medical technology worldwide, with its ability to create airway clearance by engaging the cilia through oscillation generated by breathing into the device which aids in moving the mucous out of the airways. Treatments last from 10-20 minutes up to four times a day, depending on severity of symptoms.
"The overall goal of the device is to ensure the patients can maintain their treatments to control their symptoms, breathe easier, enjoy a better quality of life and ultimately, stay out of the hospital," said Mitch Baran, CEO, Trudell.
The OPEP Therapy System was created by Trudell Medical International and tested by Dr. David McCormack and Grace Parraga from Western's Schulich School of Medicine & Dentistry and their team at Robarts Research Institute.
Video demonstration of the device can be seen here.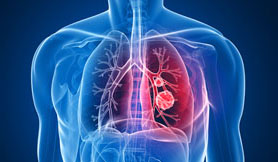 An improved quality of life is the NEF mission.
The NEF's mission is to improve the quality of life of patients with emphysema and their caregivers by providing and supporting educational, advocacy and research...
ARTICLE >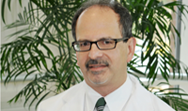 2015 American Thoracic Society Annual Meeting Highlights.
The National Emphysema Foundation President, Dr. Laurence G. Nair summarized some of the most interesting topics brought up during the conference. After attending...
ARTICLE >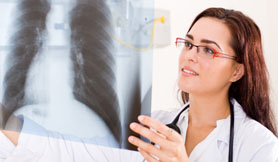 COPD and Emphysema afflict millions of adults and children today.
An estimated 3.1 million Americans have been diagnosed with emphysema and 11.2 million U.S. adults have been estimated to have COPD. Emphysema and Chronic...
ARTICLE >