One Step Closer to a Breath Test for Lung Cancer
The results of a recent University of Colorado study presented at the American Society for Clinical Oncology (ASCO) Annual Meeting 2014 show that a test of organic compounds in exhaled breath can not only distinguish patients with lung cancer from patients with chronic obstructive pulmonary disease (COPD), but can also define the stage of any cancer present. The article, published in Digital Journal, describes a device developed by researchers that resembles a Breathalyzer, with the ability to acutely detect lung cancer in four out of five cases.
With cancer as the United States' number one killer, researchers have spent many years trying to find a more accurate screening process. They now have the technology to detect particles down to one part per trillion, greatly improving the ability to create detailed cancer scent signatures. This advancement has also accurately distinguished between early and advanced stage lung cancer 79 percent of the time.
By eliminating the large number of false positives given by CT scans, this technology could revolutionize the way patients are screened and treated for lung cancer, potentially saving billions of dollars. The breath test technology is an accurate low-cost alternative that could help to weed out those individuals who definitely do not have lung cancer.
The research team now is working on tests that can monitor tumor shrinkage to determine whether lung cancer treatments are working. While research continues, one U.S. company has already licensed the breath test technology and is working to bring it to market within the next few years.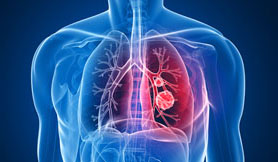 An improved quality of life is the NEF mission.
The NEF's mission is to improve the quality of life of patients with emphysema and their caregivers by providing and supporting educational, advocacy and research...
ARTICLE >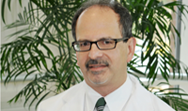 2015 American Thoracic Society Annual Meeting Highlights.
The National Emphysema Foundation President, Dr. Laurence G. Nair summarized some of the most interesting topics brought up during the conference. After attending...
ARTICLE >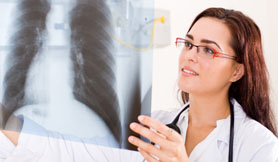 COPD and Emphysema afflict millions of adults and children today.
An estimated 3.1 million Americans have been diagnosed with emphysema and 11.2 million U.S. adults have been estimated to have COPD. Emphysema and Chronic...
ARTICLE >