CT Scans Reveal Changes in Lungs Associated with COPD Flare-Ups
Researchers have identified two types of structural changes associated with frequent exacerbations in the lungs of patients with chronic obstructive pulmonary disease (COPD), according to a recent study published in Radiology.
Researchers analyzed data from the COPDGene Study, an ongoing, multicenter study sponsored by the National Heart, Lung, and Blood Institute (NHLBI) and designed to identify genetic factors associated with COPD, selecting patients between the age of 45 and 80 with a history of cigarette smoking. Participants then underwent spirometry and whole-lung volumetric computed tomography (CT) examinations.
Researchers also studied the association between a patient's bronchial wall thickness and the degree of air sac destruction shown on CT scans with frequency of exacerbations. The findings reveal that while many patients had a mixture of structural changes related to their COPD, two subgroups could be identified—those with emphysema and those with large airway disease—and both were associated with greater exacerbation frequency. This frequency was found to be independent of spirometric measures of lung function.
"Radiologic characterization of COPD patients has prognostic value in the selection of more homogeneous subgroups for clinical trials and possibly for identifying patients at risk of frequent exacerbations for targeted medical therapies," said the study's lead researcher, Meilan K. Han, M.D., M.S., assistant professor of medicine at the University of Michigan Health System in Ann Arbor, Mich., in a statement released by the Radiological Society of North America.
She adds that the research may suggest there may be different disease mechanisms causing inflammation in the two COPD subgroups and future studies may help determine if these patients should be treated differently.
According to the NHLBI, an estimated $49.9 billion was spent on COPD in the United States in 2010, the majority of which was related to exacerbations.
Click Here to Access the Full Story from Radiology (membership may be required)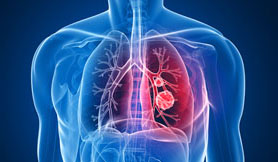 An improved quality of life is the NEF mission.
The NEF's mission is to improve the quality of life of patients with emphysema and their caregivers by providing and supporting educational, advocacy and research...
ARTICLE >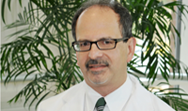 2015 American Thoracic Society Annual Meeting Highlights.
The National Emphysema Foundation President, Dr. Laurence G. Nair summarized some of the most interesting topics brought up during the conference. After attending...
ARTICLE >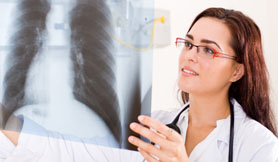 COPD and Emphysema afflict millions of adults and children today.
An estimated 3.1 million Americans have been diagnosed with emphysema and 11.2 million U.S. adults have been estimated to have COPD. Emphysema and Chronic...
ARTICLE >