Physician Groups Issue New Treatment Guidelines for COPD
New guidelines for chronic obstructive pulmonary disease (COPD) have been released, updating the previous guidelines that were set forth by the American College of Physicians (ACP) in 2007. The guidelines, which were published recently in the Annals of Internal Medicine, offer a number of updated recommendations for the diagnosis and treatment of COPD.
Overall, physicians made seven recommendations addressing diagnosis and treatment, noting that guidelines do not cover smoking cessation, surgical options, palliative care, end-of-life care or nocturnal ventilation.
In these guidelines, physicians are urged to use spirometry to diagnose airflow obstruction in patients with respiratory symptoms such as wheezing, shortness of breath and chronic cough. However, this screen should not be performed in asymptomatic people, because it could lead to unnecessary testing and increased health care costs, among other things.
Further, physicians now believe that patients with more sever COPD are best managed with inhaled monotherapy of either acting beta-agonists or anticholinergics. These patients can also be given combination therapy that includes inhaled corticosteroids, although there is less evidence for this recommendation.
Researchers also strongly recommended prescribing continuous oxygen therapy to patients with severe hypoxemia, as the "use of supplemental oxygen for 15 or more hours daily can help improve survival" in this population.
The recommendations were developed by the American College of Physicians, American College of Chest Physicians, American Thoracic Society and European Respiratory Society through a thorough review of studies published between 2007 and 2009.
Click Here to Access the Guidelines From the Annals of Internal Medicine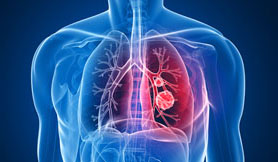 An improved quality of life is the NEF mission.
The NEF's mission is to improve the quality of life of patients with emphysema and their caregivers by providing and supporting educational, advocacy and research...
ARTICLE >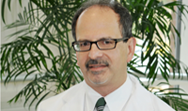 2015 American Thoracic Society Annual Meeting Highlights.
The National Emphysema Foundation President, Dr. Laurence G. Nair summarized some of the most interesting topics brought up during the conference. After attending...
ARTICLE >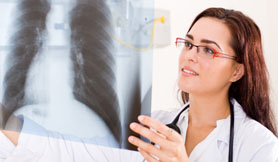 COPD and Emphysema afflict millions of adults and children today.
An estimated 3.1 million Americans have been diagnosed with emphysema and 11.2 million U.S. adults have been estimated to have COPD. Emphysema and Chronic...
ARTICLE >