What to Know If You've Just Been Diagnosed With COPD
Learning to navigate through life after being diagnosed with chronic obstructive pulmonary disease (COPD) can be a challenging endeavor. In addition to the help that your healthcare team can provide, such as prescribing medications and enrolling you in pulmonary rehabilitation, there are also steps you can take to alleviate exacerbations and enhance your quality of life.
The British Lung Foundation highlights best practices you can leverage to avoid COPD symptoms.
Stop Smoking
Smoking cessation is the "most important thing you can do to slow the progression of your COPD". Quitting smoking is also an impactful way to improve your overall health and wellness. If you are finding it difficult to quit, take advantage of the resources your physician can offer to help you achieve success.
Learn Breathing Techniques
If you are experiencing difficulty breathing, incorporate breathing control techniques to "help ease through" these instances. These exercises include relaxing your shoulders and arms, as well as finding a more comfortable position. Your healthcare team, such as your physiotherapist or nurse, can demonstrate these techniques so you can gain a more thorough understanding.
Start Exercising
Incorporating gentle exercise into your daily routine can significantly improve your state of wellbeing. To begin building your strength and stamina, start with gentle walking for approximately 20 minutes per day. Pulmonary rehabilitation can provide additional support to "devise an exercise regimen that's right for you."
Keep a Healthy Body Weight
Whether you weigh too little or too much, body weight plays a significant role in impacting COPD symptoms. To ensure you reach and maintain a healthy body weight, contact your physician or nutritionist, to create a supportive diet that's conducive to you.
Choose Nutritious Foods
Eating "a healthy, balanced diet" containing whole foods is essential. Incorporate plenty of fruits, vegetables and fiber into your daily meals. Ensure that you are also eliminating "processed foods and foods which are high in saturated fat, salt and sugar." Also remember to adhere to recommended water intake levels each day to ensure you avoid dehydration.
Have a Plan
Don't wait until it's too late. In the case that you experience a flare-up or exacerbation, it's highly beneficial "to have a plan in place so that you and your family know what to do." Reserve time to speak with your healthcare team and loved ones about your options.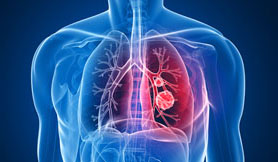 An improved quality of life is the NEF mission.
The NEF's mission is to improve the quality of life of patients with emphysema and their caregivers by providing and supporting educational, advocacy and research...
ARTICLE >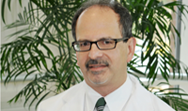 2015 American Thoracic Society Annual Meeting Highlights.
The National Emphysema Foundation President, Dr. Laurence G. Nair summarized some of the most interesting topics brought up during the conference. After attending...
ARTICLE >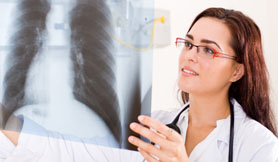 COPD and Emphysema afflict millions of adults and children today.
An estimated 3.1 million Americans have been diagnosed with emphysema and 11.2 million U.S. adults have been estimated to have COPD. Emphysema and Chronic...
ARTICLE >